BtoBet is ready to attend the Betting on Football event on 3-5 May in UK. During the upcoming appointment in London, BtoBet's Chairman, Alessandro Fired and CEO, Kostandina Zafirovska will meet bookmakers willing to have a deep insight into innovative technology to attract traditional and not traditional punters, delivering the best experience to the bettors and retain them.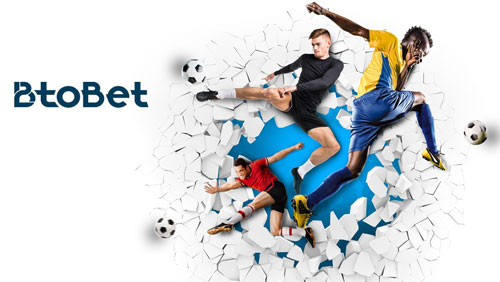 On 3rd May, Zafirovska will discuss with other betting industry's leading suppliers key issues affecting the value chain across the sector. The CEO's round table, scheduled at Stamford Bridge at 4.30 pm, will explore B2B online gaming suppliers' panorama and the consequences of multi-asset enterprises and the risks partners can incur when deciding to move product development in-house.
The Betting on football conference will also be the perfect occasion to debate how online and mobile betting are becoming very challenging in the igaming business and how technology is playing a key role in the football betting industry. In fact, players are turning more tech-savvy and turning ever more demanding, pushing firms towards effective strategies and technology to improve their service, boost player confidence and increase player lifetime values.
Commenting on the upcoming Betting on Football event and on her participation on the panel, Kostandina Zafirovska said:
"Football betting is going through an evolutionary period and I firmly believe technology can help bookmakers' operators to reach the final bettor with ease. At BtoBet, we are renowned for providing solutions to help understand player behaviour. The selection of events must be quick and the customers need suggestions to access their preferred content, in a click. The Sportsbetting Recommendation Engine (RE) completely fulfils this need, collecting and analysing large amounts of information on player's behaviour, activities and preferences, predicting what players would like to receive."
 Zafirovska also highlighted:
 "BtoBet's augmented reality (AR) mobile CRM tool, which includes a virtual assistant, is a perfect example of how bookmakers' operators should continue to utilise industry platform and software providers to deliver the right messages to a technologically minded audience and connect with their customers on a deeper level."
 bout BtoBet
BtoBet is a pioneer in new technologies for iGaming operators and the betting industry by using technological intelligence as its main base for its products. It offers unique, customizable, secure and flexible cloud-based systems delivering unprecedented capabilities to drive sportsbook and iGaming business. BtoBet has 13 offices. The Technical team of the company is in Skopje and has an ever growing team of developers. BtoBet's dynamic Sportsbook team operates from Rome, whilst Malta hosts the commercial and marketing center. Visit our site on: www.btobet.com.
Comments