Lucky breaks at this year's Cheltenham Festival have propelled the first quarter revenue of bookmaker Paddy Power Betfair up 15 percent.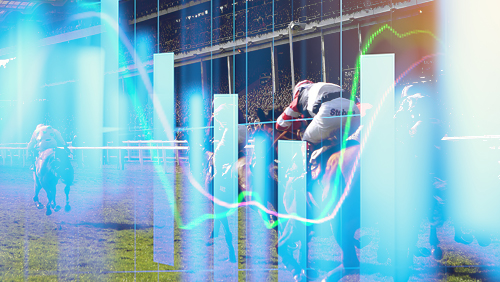 On Wednesday, the company released a trading update covering the three months ending March 31, with pro forma figures to allow for more accurate comparisons with the formerly standalone operations of Betfair and Paddy Power.
The betting firm announced that its revenue increased 15 per cent on a constant currency basis to £416 million (US$537 million) from £339 million ($437.67 million) in the same period last year.
Underlying operating profit rose £91 million ($117.49 million), an increase of 114 per cent. The group's underlying earnings before interest, tax, depreciation and amortization jumped 83 percent on a constant currency basis to £111 million ($143.3 million).
The bookmaker attributed the company's sterling performance to the successful Cheltenham Festival, which was filled with upsets to the advantage of the sportsbook.
Paddy Power said 19 of the 28 races were profitable compared to the 2015 and 2016 results wherein it took a revenue beating.
"Reversing the trend of the past two years, results at Cheltenham 2017 favoured bookmakers and this contributed to good revenue growth," Paddy Power Betfair chief executive Breon Corcoran said in a statement. "Combined with the annualisation of merger-related cost savings and continued focus on operating efficiency, this resulted in a doubling of operating profits in the first quarter."
Aside from favorable Cheltenham results, Paddy Power Betfair also benefited from the weak pound.
But things will not be as rosy in the second quarter as betting results are now going toward the punter's way.
"Since [the end of the first quarter], at high profile events such as the Grand National, Premier League football and the US Masters, results favoured customers, and overall gross win margins were weak in April," Corcoran said. "A key strategic focus for 2017 is the integration of our technology platforms. This project is on track and we expect both our European brands to be operating on a common platform by the end of the year, at which point customers will start to benefit from increased pace of new product delivery."
Comments