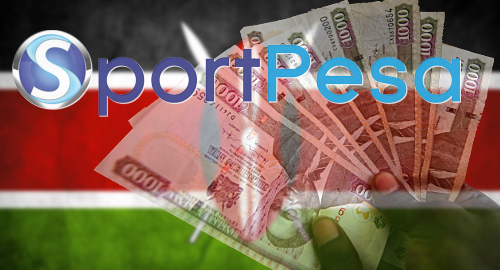 A Kenyan man has won the largest sports betting payout in the nation's history after hitting a 17-game accumulator bet.
On Monday, Kenyan sports betting operator SportPesa reported that one of its customers – the man's name was to be unveiled at a ceremony in Nairobi on Tuesday – had won Sh221,331,602 (US $2.14m) by correctly predicting all 17 outcomes of a Mega Jackpot (MJP) football accumulator wager.
SportPesa CEO Ronald Karauri personally phoned the bettor to alert him of his windfall, which marks the first time the company's MJP prize had been awarded. Earlier this year, a pair of bettors' shared a Sh62m prize after coming up one match short on their 17-game MJP sheet.
The bettor earned his record haul after placing two wagers of just Sh 100 each. After the first 15 of his 17 picks had come in as predicted, the bettor and a buddy went out on the town to celebrate early. After alerting the punter as to the outcome of the final two matches, Karauri advised him to call it a night, advice the bettor reportedly heeded.
The scale of the bettor's bonanza is all the more impressive when you consider that the average monthly income in Kenya is less than Sh12k. The country's social media users are already creating memes on what various aspects of the national economy the punter could afford to underwrite.
Fortunately for our (for the moment) unknown gambler, the government's recent proposal to dramatically hike taxes on betting operators made no mention of hiking taxes on gambling winnings, an omission that presumably has some government minister yelling at his staff for not reminding him to incorporate.
The government had claimed that the new uniform 50% tax on all forms of gambling – which SportPesa is legally challenging – was necessary to curb the popularity of gambling among Kenya's youth, who led all sub-Saharan African nations in a recent GeoPoll survey of youth betting activity. Given the publicity surrounding this betting jackpot, that job just got a lot harder.
Comments