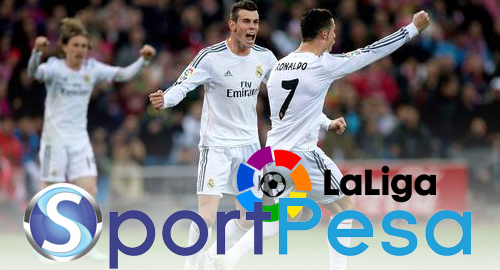 Kenyan sports betting operator SportPesa has signed a betting partnership with Spain's premier football division La Liga.
On Wednesday, SportPesa announced that it had been designated the Official African Betting Partner of La Liga. While the parties have agreed to work together for the next three years, financial details of the deal weren't disclosed.
SportPesa CEO Ronald Karauri said the deal would boost La Liga's visibility in Kenya while furthering SportPesa's "objective of developing sport in Africa by bringing in the invaluable professional experience of one of the top leagues in Europe."
La Liga marketing director Adolfo Bara said the deal "solidifies La Liga's commitment to the African continent" and claimed that SportPesa "shares the same vision" of helping La Liga get closer to its fans all over the world.
SportPesa has embarked on an aggressive international sponsorship strategy in recent years, signing deals with English Premier League teams Southampton, Hull City and Arsenal. Closer to home, SportPesa is the title sponsor of the Kenya Premier League (KPL), while also cutting deals with individual KPL clubs as well as the Kenyan Rugby Union.
Those local sports tie-ups are currently under threat due to the Kenyan government's plans to dramatically boost gambling taxes. In March, the government unveiled its 2017-18 budget proposal, which imposed a uniform 50% tax on all gambling revenue, a significant rise from the 7.5% rate sports betting operators had been paying.
The government has since suggested that parliament might consider revising these proposed rates but a SportPesa-affiliated firm has already filed a legal challenge of the tax hike, while the Kenyan Rugby Union has warned that increased taxes will cause newly cost-conscious betting firms to curtail their sponsorship arrangements.
Last week, KPL CEO Jack Oguda joined the fight, formally petitioning the government to support both sports and the betting industry "with policies that will lead to their continued growth rather than collapse." Oguda warned that the collapse of betting will "not only lead to a collapse of the sports sector but also other industries which rely on sports for their revenue."
Meanwhile, SportPesa has attempted to curry favor with the government by supporting its efforts to halt the spread of illegal gambling machines, most of which are said to be run by Chinese-led operations. Last week, SportPesa's Karauri issued a statement expressing full support for government measures "to curb this menace which has tarnished the industry's image and stands to ruin the lives of our children."
Comments