Australian poker players finally have something to look forward to after the Star Sydney Championships release the schedule.

Remember the scene when Le Chiffre has James Bond strapped naked to a seatless chair, and continually hammers his balls with a badass looking knot at the end of a rope?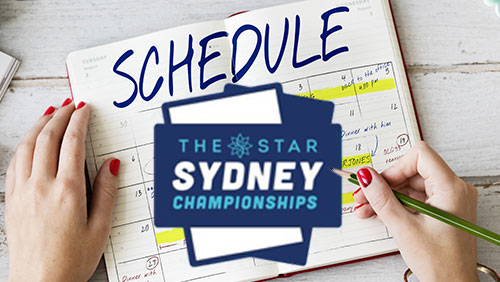 Well, those balls are Australian poker players, and the paternalistic nanny state is swinging the rope.
Those who rely on online poker to feed the kids have very few choices after the recent decision to ban online poker in the land of the cuddly koala bear. They can play illegally via virtual private networks (VPN), emigrate to a country with a more liberal attitude, play on a dodgy offshore site and wait for the next Full Tilt debacle, or play live poker.
The Star in Sydney is coming to save the day, for a little while at least. The Ninth Annual Star Poker Sydney Championships will take place July 18 – August 7 live and direct from the newly refurbished 40-table poker room that caters for 400 players.
For 21 days straight, Australians will be able to forget their battered and bruised balls and concentrate on getting their hands on AUS$2m in guaranteed prize money.
There are three new events this year.
The first is an AUD$330 buy-in Masters Event, catering for people aged 50 or older. The second is everyone's favourite Monster Stack. The AUD$1,100 buy-in event gives you plenty of playability with 50,000 in chips. Finally, there is an AUD$20,000 High Roller that could interest the likes of James Obst, Martin Kozlov, and Joe Hachem.
The highlight of the festival is the AUD$3,000 buy-in $1m Guaranteed Main Event taking place August 4. Other highlights include an AUD$ Challenge event carrying an AUD$500,000 guarantee, an AUD$1,100 Six-Max event carrying an AUD$100,000 guarantee, and an AUD$440 opening event carrying an AUD$400,000 guarantee.
If those buy-ins are a little pricey then don't sweat, the Star will begin live satellites to the High Roller, Challenge, and Main Event 1-6 May 2017, where six seats are up for grabs. There will also be numerous opportunities to satellite into the Championships during the 21-day slog.
Comments