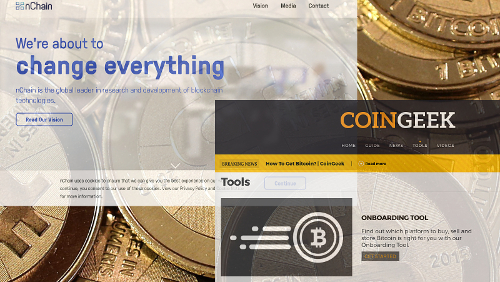 The online gambling industry needs to get behind a new digital tool aimed at educating consumers on how to buy Bitcoin.
Bitcoin technology is making remarkable inroads into many areas of online commerce, but it holds particular appeal for the online gambling sector, which has historically been the target of misguided government policies that aim to (a) protect state-owned gambling monopolies, and (b) restrict the individual's freedom to decide how he/she spends their entertainment dollars.
This site has long urged the online gambling industry to embrace Bitcoin but operators need to do more than simply add Bitcoin to their list of payment processing options. Many consumers lack elementary Bitcoin knowledge and this unfamiliarity intimidates them from daring to dip their toes into the Bitcoin pool.
As luck would have it, Coingeek.com, a new Bitcoin information portal that just launched this month, offers a series of instructional videos for wary Bitcoin virgins. The site features an interactive Bitcoin 'onboarding tool' that walks consumers step-by-step through the process of creating a Bitcoin wallet and converting fiat currency into Bitcoin, with recommendations for individual customers based on their geographic location, operating system and spending preferences.
Gambling sites would be wise to incorporate Coingeek's onboarding tool, not only to make financial transactions with their clients a smoother and more predictable process, but also because an expanded Bitcoin economy will undoubtedly benefit the industry as a whole.
BITCOIN nCHAINed
The online gambling industry also stands to benefit from a more robust blockchain technology. As such, the industry should welcome this week's news that blockchain technology research and development outfit nChain was acquired by EU-regulated investment fund High Tech Private Equity Fund SICAV plc, which is managed by Accuro Fund Solutions.
Terms of the deal weren't disclosed but nChain director Arthur Davis believes the transaction value is "the largest worldwide to date in the development of this industry."
nChain, which formerly operated under the name EITC Holdings Ltd, is focused on developing tools that accelerate blockchain adoption on a global basis. These tools include a software development kit to allow programmers to develop blockchain applications and enhance security.
To ensure the continued growth of this revolutionary technology, nChain.com has promised to make some of its intellectual property available to the blockchain community via open source software and royalty free licensing. Interested community members are invited to register with nChain by sending an email to community@nChain.com.
nChain is also developing solutions for blockchain scalability and strongly supports Bitcoin Unlimited's vision of an expanded blocksize capacity that will eliminate the transaction congestion threatening Bitcoin's growth.
nChain also supports the formation of a neutral organization to ensure community consensus on the future direction of Bitcoin protocol and technical standards, i.e. ensuring that Bitcoin Core adherents such as Greg Maxwell, Adam Back and their established banking industry backers can't hijack the technology for their personal enrichment.
Comments