Internet entrepreneur Kim Dotcom is rolling out a Bitcoin payment system that will allow users to sell their content uploads or charge for live video streaming.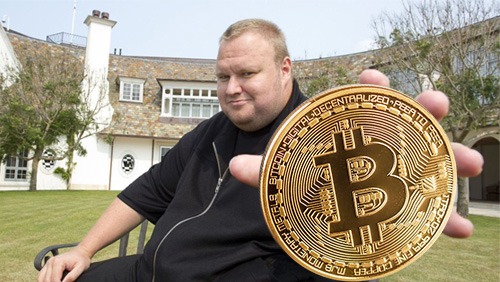 The New Zealand-based mogul recently took to YouTube where he announced a new venture called BitContent. In the video, Dotcom described the platform as a place where users "can create a payment for any content" that they will put on the web.
"You can share that with your customers, with the interest community and, boom, you are basically in business and can sell your content," Dotcom said in the video.
The goal, according to Dotcom, is to eventually allow businesses, such as news organizations, to earn money from their entire websites. The German-born businessman has not provided a launch date.
A vocal supporter of bitcoin, Dotcom has repeatedly discussed his plans to strengthen not just the digital currency, but other uses of distributed ledger technology as well.
In late 2016, Dotcom introduced Bitcache, is a blockchain-powered method that allows users to attach a bitcoin transaction to files that they will upload on file sharing platform Megaupload 2, which was slated for release earlier this year.
Dotcom expects the price of Bitcoin to hit the $2,000 mark within two years, thanks to his Megaupload 2 and Bitcache projects. Delays, however, have pushed back the launch date for Megaupload 2, which is now expected to go live in another six months' time.
Cryptocurrency market cap nears $28 billion
Meanwhile, the overall cryptocurrency market cap has reached a new all-time high over the weekend.
Last Sunday, the collective market cap for bitcoin and other digital currencies totaled $27.9 billion, thanks in part to a strong showing from a number of virtual currencies like Litecoin and Ripple, which have witnessed huge gains over the past week.
According to Cryptocoins News, the price of Litecoin doubled in a five-day period, while Ripple prices recorded a two-year high, scaling beyond $800 million in total market capitalization. Ethereum also set a new record in March, when its price briefly rose beyond $57, and helped the combined altcoin market to push beyond $10 billion for the first time ever.
Current bitcoin price
The price of bitcoin dropped to $1,120 level during early Wednesday morning's trading.