Net revenues of integrated casino resort City of Dreams (COD) Manila surged 63.5 percent in 2016, buoyed by higher gaming volume and house win rate.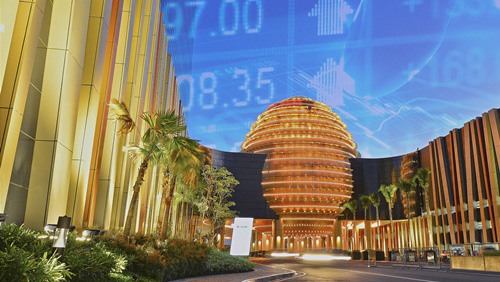 For the year ended December 31, 2016, casino operator Melco Crown (Philippines) Resorts Corp. told the Philippine Stock Exchange on Monday that the net revenue of its integrated resort grew to US$491.2 million compared to $300.4 million in 2015.
It also noted that COD Manila's adjusted earnings before interest, tax, depreciation, and amortization (EBITDA) was $160.3 million, nearly triple the previous year's level of $55 million. Melco attributed the positive result to higher casino bets across VIP, mass market and gaming machine sectors.
Data shows COD's VIP gaming volume increased by 110.1 percent to $6.83 billion while COD Manila's win rate in this segment also improved to 3.4 percent from 2.3 percent in the previous year.
COD's mass market business also remained robust last year, growing at 24.7 percent to $550.5 million in volume while the casino's "hold" rate increased to 28 percent from 26.3 percent.
The volume of bets placed through gaming machines similarly increased by 25.6 percent to $2.23 billion. The win rate in this segment, however, was a tad lower at 5.9 percent from 6 percent in the previous year.
Total non-gaming revenues at COD Manila slightly improved to $104.7 million from $100.1 million in the previous year.
It was earlier reported that net revenue in the last quarter of 2016 alone had risen by 78.9 percent year-on-year to $144.7 million.
City of Dreams Manila was built in partnership with MCE Leisure, a wholly-owned indirect subsidiary of Melco Crown Philippines. City of Dreams Manila has commenced operation on December 14, 2014 and had its grand opening in February 2015.
In February, Melco Crown Chairman Lawrence Ho recognized the Philippines as one of the fastest growing markets as it delivered strong fourth quarter in 2016.
"Our decision to invest in the Philippines which continues to be the fastest growing gaming market in the world is a testament to our company's commitment to identify and commit to new markets or develop an opportunity that meet our stringent investment criteria and allows us to expand our gaming and non-gaming network around the region," Ho said.
Comments