Casino operator Travellers International Hotel Group, Inc. (TIHGI) is set to refinance its dollar-dominated debt maturing later this year.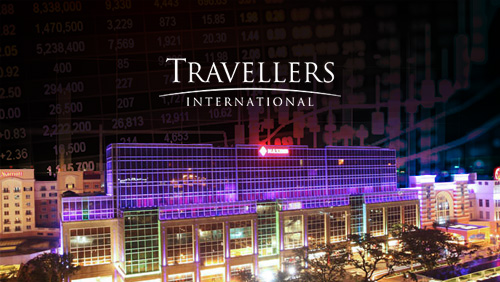 Travellers, which operates the Resorts World Manila casino resort, confirmed with the Philippine Stock Exchange on Thursday that it will be refinancing the company's debt in anticipation of the US Federal Reserve interest hike.
"AGI and Travellers are refinancing their debt at a time when interest rates are on the rise, with the United States Federal Reserve hiking interest rates this month — the second in three months and the third since the 2008 financial crisis. Market players are expecting two more rate increases for the rest of the year," the firm said.
Travellers has a $300 million bond maturing in November, according to regulatory filings. Travellers made the clarification in response to the query of the Philippine bourse re an interview of AGI President and Chief Executive Officer Kingon U. Sian, which stated that arrangements are being made to fund the bond with peso-denominated loan facilities.
Sian said Travellers will convert its dollar-denominated debt into peso since it is earning in the local currency. He added that Travellers also took into consideration the size of funds that it wanted to raise.
The company, according to Sian, is raising funds through the local market due to the improved liquidity of financial institutions in the Philippines.
"This is a testament to the development of local financial industry. There is so much liquidity in the market right now and capacity of banks has grown in size. So now we can raise the same amount locally," Sian said.
He quickly clarified that the company is not increasing the debt but just replacing it.
Travellers is a joint venture between AGI and Malaysia's Genting Berhad.
Comments