Australia may have closed the supposed "loopholes" in its gambling laws but it has yet to determine whether or not skills-based gaming should be allowed in the land down under.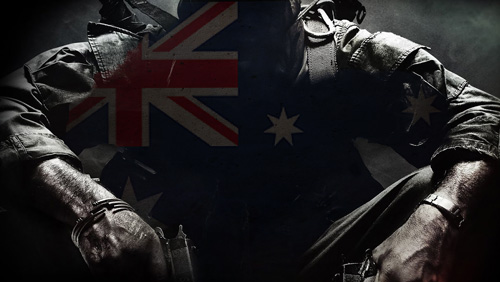 The idea of classifying video games as gambling came about last year when the legal and ethical implications of Counter Strike: Global Offensive (CS:GO) betting came to a head, with YouTube stars Tom 'ProSyndicate' Cassell and Trevor "TmarTn" Martin caught in the fallout.
Australia's anti-gambling warlord Sen. Nick Xenophon came up with the idea of defining multi-player, first-person shooter video games – such as CS:GO and DOTA 2 – as 'gambling' in his gambling reform plans last year.
The habitual gambling scold claimed that that children are "being groomed for gambling" through first-person shooter games, which he described as "incredibly misleading and deceptive."
A year after the idea came up, the fate of skill-based gaming remains in limbo.
Paul Newson, Deputy Secretary Liquor, Gaming & Emergency Management in New South Wales, said that skill-based gaming continues to be an ongoing debate in the Australian commonwealth.
Part of the reason, according to Newson, why the legislature has not taken the matter with urgency is that skill-based gaming is not yet mature in Australia as it is elsewhere in the world.
"Interactive gambling, there's an interplay between the Commonwealth – how it regulates online – and each state in Australia really regulates the gambling market in that state, which includes online and the rising wagering so I think it is still an on-going debate," Newson told CalvinAyre.com at the sidelines of the recent ASEAN Gaming Brief in Manila. "I don't think there's a clear position. I made a comment that the market is not as mature in Australia as it is elsewhere."
He does believe that legislators should once and for all decide whether or not the government should allow skill-based gaming in the territory or come up with a certain mechanism to regulate the industry.
State governments across the country have been approached to legitimize betting on eSports. Currently, the Northern Territory is the only jurisdiction which allows betting on eSports.
"The biggest debate really, as I see it now is about whether or not skills-based gaming at all should be allowed," Newson said. "Whether it should be bet on, whether it is eSports, whether it is in the electronic gaming environment, whether they should be allowed to evolve into some measure of skill and chance, so that's an ongoing debate."