Another day, another application for a bitcoin exchange trade product (ETP) junked in the United States.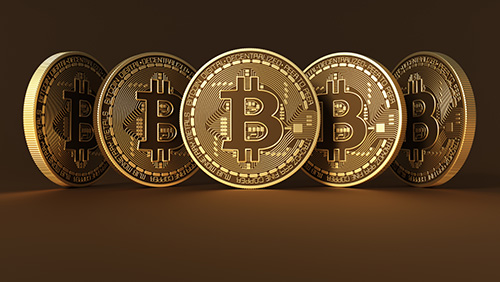 On Tuesday, the U.S. Securities and Exchange Commission (SEC) has denied a new request to bring to market a new product built to track the digital currency.
Intercontinental Exchange Inc. has been seeking to list and trade the SolidX Bitcoin Trust, an ETP that would trade like a stock and track the digital asset's price, on an affiliate of the New York Stock Exchange. But in a filing, the SEC said it has rejected SolidX's application on grounds similar to those used in the Winklevoss ETF decision.
"The Commission believes that, in order to meet this standard, an exchange that lists and trades shares of commodity-trust exchange-traded products ("ETPs") must, in addition to other applicable requirements, satisfy two requirements that are dispositive in this matter. First, the exchange must have surveillance-sharing agreements with significant markets for trading the underlying commodity or derivatives on that commodity. And second, those markets must be regulated," the SEC wrote in its filing.
This is the second time that the commission has turned down a bitcoin-tied ETF.
Several weeks ago, the SEC rejected the proposal of investors Cameron and Tyler Winklevoss to list their Winklevoss Bitcoin Trust, an ETF created essentially to provide exposure for commodity buyers to bitcoin.
At the time, the commission said "it does not find the proposal to be consistent with Section 6(b)(5) of the Exchange Act, which requires, among other things, that the rules of a national securities exchange be designed to prevent fraudulent and manipulative acts and practices and to protect investors and the public interest."
SEC's announcement dampened the dreams of investors and the rest of the digital currency community—leading to a price drop of about 18 percent from nearly $1,300 to $1,060. But bitcoin has since recovered back to around $1,200 level.
There is still one remaining bitcoin ETP proposal that's waiting a decision from the SEC—Grayscale Investments LLC's Bitcoin Investment Trust, which is backed by early bitcoin advocate Barry Silbert and his Digital Currency Group.
Current bitcoin price
Bitcoin traded at $1,044.37 on Wednesday morning.