The price of bitcoin is back above $1,000 level after falling to its lowest level in more than two months.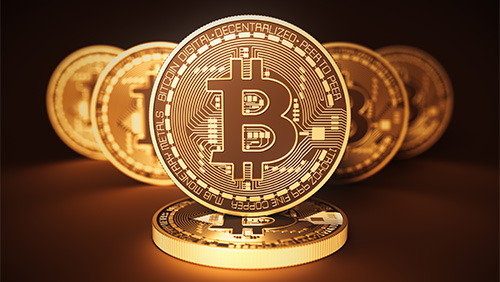 Bitcoin traded under $1,000 from Friday morning until Monday afternoon, and even fell beneath $900 on Saturday—a huge drop for the popular digital currency, which hit a fresh all-time high of around $1,325 several weeks ago.
Several incidents have caused the recent bitcoin price drop. There's the crackdown in China, which prompted bitcoin exchanges to suspend services while they make changes to their systems. In the Unites, the Securities and Exchange Commission rejected the Winklevoss brothers' request for a bitcoin-backed exchange traded fund (ETF). And more recently, we have the debate over the future of bitcoin's underlying technology, the blockchain.
If you've just joined us, bitcoin developers are currently embroiled in a heated debate on whether the block chain size limit should be supported. One group wants to build a platform called Bitcoin Unlimited, which would not put any restriction on the size of blocks for processing transactions, while another faction wants to maintain the original version called Bitcoin Core.
Now, supporters of the Bitcoin Unlimited want to set up a "hard fork" for the digital currency marketplace. Essentially, this will be an alternate software platform for bitcoin trading, but it's one that's incompatible with the current platform, potentially leading to two versions of the cryptocurrency.
Since it remains to be seen which of the two coins would become dominant, investors have started selling out of bitcoin while they're waiting to see whether the fork will happen. According to data from Bitfinex, some 49 million bitcoins have been sold than bought in the last 30 days, representing 5 percent of total coins traded in the period.
Meanwhile, the market cap of other assets like ether, dash and monero has "more than doubled since March 10 from $3.5 billion to more than $7 billion," Chris Burniske, ARK Invest blockchain products lead analyst, told CNBC. In comparison, bitcoin's market cap has dropped from $19 billion to $16 billion.
"Give these market indicators, it would appear investors are diversifying their blockchain asset holdings, positioning themselves for a generally rising tide in this emerging asset class," Burniske said, according to the news outlet.
Current bitcoin price
Bitcoin has already returned above the $1,000 handle, trading at $1,057.18 on Tuesday morning.
Comments