Bitcoin opens the door to many opportunities that did not exist before it was created. Yet, the digital currency has yet to convince some investors who remain unconvinced about its potential as an alternative currency.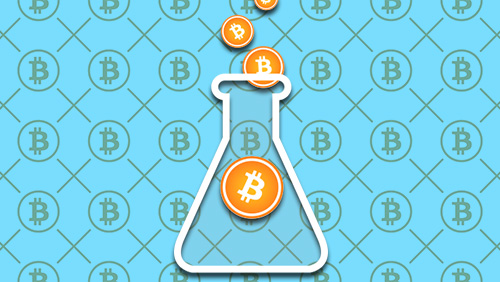 One reason for the skepticism surrounding bitcoin is its volatility. The digital currency, as we all know, is capable of price fluctuations—as much as 10x changes in price versus the U.S. dollar—in a short period of time.
Bitcoin experts, however, believe that the term volatility should no longer apply to the cryptocurrency.
"I think volatility is probably the keyword three or four years ago or maybe as recently as two years ago. I don't think that's the case anymore," Jiten Melwani, founder and CEO of Bitgame Labs, told industry executives at the ASEAN Gaming Summit on Thursday. "I think that a massive inter-day sweep, inter-week sweep now is rare. There's more liquidity in the market, there's more maturity in the market."
Take for example the recent U.S. Securities and Exchange Commission's decision to junk the Winklevoss brothers' request to list what could have been the country's first exchange traded-fund built to track bitcoin. Called the "Winklevoss Bitcoin Trust," the ETF was created essentially to provide exposure for commodity buyers to bitcoin, operating like an investment fund that can be traded like stocks.
News of the SEC decision prompted a drop of 18 percent in the price of bitcoin. But in only a matter of days, the digital currency managed to regain its footing at the $1,200 level.
"[The proposal] was rejected and the market was expected to crash. The market didn't crash that much," Melwani said. "The market dropped a few percent and recovered in a couple of days, so volatility in bitcoin specifically, I'm not talking about other cryptocurrency… bitcoin specifically, volatility is no longer a key issue."
Current bitcoin price
Bitcoin's price reached $1,041.05 during Thursday morning's trading.