Members of the European Parliament (MEPs) continue to seek to end bitcoin's anonymity.
Last week, the parliament drafted a new proposal that seeks to extend the scope of the Anti-Money Laundering Directive (AMLD), published in May 2015, to include virtual currencies like bitcoin.
The proposal states that "competent authorities should be able to monitor the use of virtual currencies," whose anonymity could be a "hindrance than an asset" especially when the cryptocurrency is used for criminal purposes. The draft law, if approved, will require watchdogs from EU member countries to identify bitcoin users by their bitcoin addresses.
"To combat the risks related to the anonymity, national Financial Intelligence Units (FIUs) should be able to associate virtual currency addresses to the identity of the owner of virtual currencies," the proposal stated. "In addition, the possibility to allow users to self-declare to designated authorities on a voluntary basis should be further assessed."
This isn't the first time that the EU has sought to end the anonymity of the popular digital currency.
EU's executive arm, the European Union Commission, proposed last year to create a central database that will have records of bitcoin and virtual currency users' identities and wallet addresses, which will be accessible to financial intelligence units of member countries. EC officials also wanted to require virtual currency exchanges to report who used their services and when they were used. Both proposals aim to address the gaps in the governments' oversight of terror group's unlawful financial tactics—such as using digital currencies—while also "avoiding unnecessary obstacles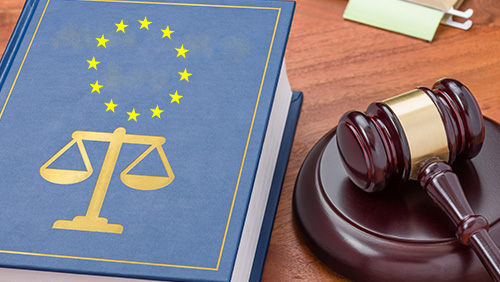 to the functioning of payments and financial markets for ordinary, law-abiding citizens and businesses."
The current AMLD doesn't cover digital currencies, but if and when cryptocurrencies are included in the new AMLD directives, then bitcoin exchanges will have to bid farewell to anonymous transactions, which is arguably its bestselling feature.
Current bitcoin price
Bitcoin's price rose to $1,256.78 during early Tuesday morning's trading.
Comments