The gambling industry is notorious for being slow to innovate—in the past, that is. Now, ask any gaming veteran or executive, and they will say that the industry is ripe for innovation and ready for that spark of creativity. And since we like to make things easier for you guys, we're featuring innovators and their ideas that are about to shake up the industry.
The first innovator who piqued our interest is Dan Morgan, who developed a technology that could pave the way for the creation of an offline gambling environment.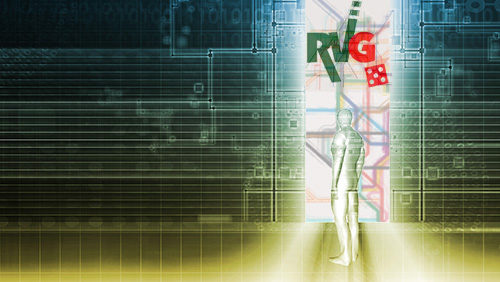 In 1994, Lee Iacocca, who was known for heading Chrysler Corp., put forward an idea. And that idea was in-flight gambling. At the time, Iacocca said gambling on airplanes has the potential of becoming a cash cow, with the possibility of generating $1 billion a year for a single airline, if only someone could figure out how to make it work. Of course, U.S. law prohibits domestic carriers from providing gaming on any flights within the country or internationally, but if we put that aside for a moment, the idea—admit it—has merit.
There have been efforts to bring real money gambling to the sky. The World Poker Fund Holdings Inc. (WPFH), for instance, recently acquired a 49 percent stake in the online gaming assets of Universal Entertainment Group in hopes of netting $143 million in annual in-flight gaming and online revenue from their "initial offerings."
If all goes according to plan, WPFH's web domain InSkyCasino.com will be used to share the games with "selected international airline flights," where interested parties aged 21 and over will be able to receive complimentary Wi-Fi as long as they deposit a minimum of $25 into their online real money InSkyCasino.com account. Punters can gamble aboard an "international flight in excess of two hours reaches cruising altitude."
An in-flight entertainment that will require players to be online? That's bound to be a problem, both in terms of privacy and security.
Enter Dan Morgan.
Morgan, whose career includes gigs at the NASA Space Station as well as Lockheed, is the founder of Real Video Gaming (RVG), a technology company in the Silicon Valley that aims to solve issues surrounding the online gambling sector today—issues such as trustworthiness of a casino game, security, player privacy, internet latency, and the most frustrating of all, dropped online connections.
Offline gambling
Currently, casino style games like cards, craps, roulette and slots are pre-recorded at a land-based casino. What RVG did was it developed and received patent for "Method and System of Real Video Gaming," which provides for pre-recorded live dealer casino games including cards, roulette, craps, and slots from trusted land-based casinos.
RVG's wireless gaming platform stores games on a chip, which, in turn, is embedded in a plastic card the size of a credit card. This could potentially replace the current practice of storing pre-recorded live dealer casino games on a server for broadcasting over the Internet.
"The chip has the same hack-proof security as a bank card.  No Internet connection creates an offline gambling environment where the card stays in the possession of the gaming patron like a Visa gift card, so the player's privacy is protected," Morgan told CalvinAyre.com.
Aside from storing casino games on the cards, funds can also be credited or cashed out at any participating casino, financial institution or permitted merchants.
"With offline gambling no information is stored other than the balance of funds on the card," Morgan explained. "The player's mobile device is only used to view the video of a pre-recorded casino game, and place a bet using the touchscreen. Nothing is stored on the mobile device."
Extending casino's reach
The card can be used in different settings. For instance, passengers on a cruise ship can request a card with the games of their choice at the casino cage, set up a PIN, add funds to the card, and play anywhere on the ship 24/7 without concern of a lost internet signal or waiting for an open table at the casino, according to RVG.
"The card uses Near Field Communication similar to Apple Pay so simply tap the card to your mobile device, enter your PIN and start gambling.  Cashing out is just as easy and secure," Morgan said.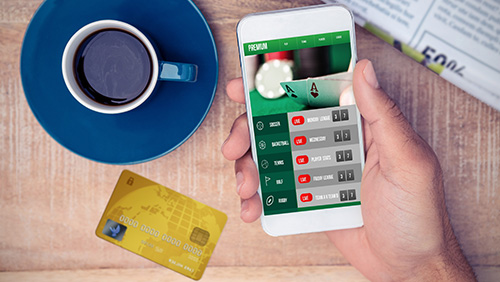 Casinos also benefit from the technology, according to the company.
"Today if a craps player without a marker needs additional cash and the table is hot it's off to the ATM.  With a card readers located in the casino pit, players can get cash without missing a bet," Morgan said.
Is RVG's technology what the industry needs to realize Iacocca's vision? Probably.
"Private jets, charter flights, airlines, cruise ships, inside the casino property, at the restaurant, on the beach…just bring your card and mobile device," Morgan said.
If you are interested in investing in Real Video Gaming's idea, you can contact Dan Morgan at [email protected] or visit their website. And if you have a great idea that you want to share with the gaming industry or if you're looking for an investment in your innovative idea, please send your pitch deck to [email protected].