Thursday, 2nd of March 2017 – The organizers are delighted to announce a new set of profiles for the upcoming VIGE Seminar which will run in parallel with the exhibition and will be located on the same floor to maximize your networking opportunities without having to leave the area. The Seminars are planned for all 3 days (20-22) and you can still benefit of the Early Bird Rate of €300 until the 10th of March.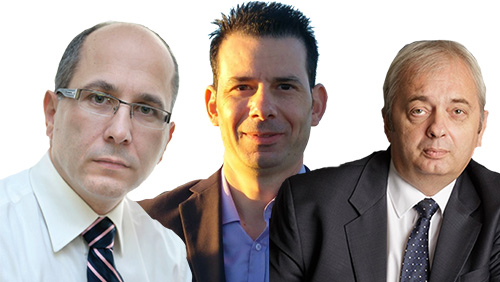 The online version of the full agenda can be viewed on the following link, please check back for updates.
"Recent Trends in Online Marketing" panel 
Ms.Maayan M. Dana (Senior hi-tech and gaming attorney in Tal Ron, Drihem and Co., Law Firm) will join the  "Recent Trends in Online Marketing" panel at Vienna International Gaming Expo.
The "Recent Trends in Online Marketing" panel is scheduled for Day 1(20.03.2017) starting at 3:45 PM(Vienna Local Time) and will focus on the latest developments on the online marketing sphere.
Advocate Maayan M. Dana, a seasoned e-commerce lawyer and entrepreneur has been involved in the online commerce industries for years. Prior to pursuing her legal career with Tal Ron, Drihem and Co., she has been working with "Tadmor Levy" (then Professor Yuval Levy & Co.) – one of Israel's largest law firms, where she dealt with Israel's largest payment institutions.
As a senior hi-tech and gaming attorney in Tal Ron, Drihem and Co., Law Firm, she handles together with the firm's chairman Tal Itzhak Ron, complex corporate matters, affiliate partnership programs, insertion orders and websites terms and conditions, as well as labour law and partnership agreements for B2B platforms, ad-tech companies and top tier operators. Ms. Dana has been a speaker in Sigma and advises many of the leading players in the iGaming, forex and ad-tech industries worldwide.
The second speaker profile uploaded to the panel is Mr. Assaf Stieglitz (Founder & Owner at Odds1x2.com).
Assaf Stieglitz is the founder and owner of odds1x2.com, a Sports Betting Odds Comparison company which operates in partnership with many betting sites through affiliation.
Assaf's company also provides bespoke B2B services to other companies in the market.
As a Software Engineer with a deep knowledge of sports betting, Assaf started to build the core technology of the business way back in 2003 and in 2004 he launched his first affiliation site.
Since than the company has expanded and penetrated new markets – such as horse racing – while establishing a few dedicated sites for these markets.
As a veteran in the industry, Assaf has extensive knowledge and experience in the sports betting business both as an affiliate and as a service provider to other related companies.