Digital currency exchange Bitfinex has fallen victim—again—to a distributed denial of service (DDoS) attack, just as bitcoin continues its unrelenting rally to set a new all-time high.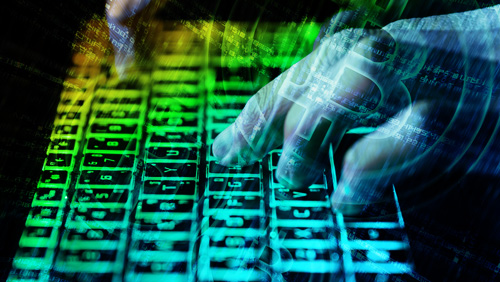 Clients of the Hong Kong-based exchange received an email on Tuesday, informing them of the disruption. In the email, the company said customers can still access the platform, but they have to submit themselves to a check by DDoS protection service Cloudfare.
"We have taken steps to identify and block the attack. The system is returning to normal," the digital currency exchange said in its email.
Six months ago, Bitfinex was forced to stop trading, withdrawals and deposits in all digital currencies including ethereum after it discovered a security breach in the system, which resulted in some 119,756 bitcoins—worth more than $61 million at the time—missing from its users' accounts. What caused the breach remained unclear, but the hackers appeared to have bypassed the bitcoin exchange's mandated limits on withdrawals.
To "generalize losses across all accounts," the bitcoin exchange replaced a portion of all Bitfinex users' accounts with the BFX token, which will remain outstanding until they are repaid in full by the digital currency exchange. The token was given without release or waiver and was transferable on the blockchain. To reimburse its clients, Bitfinex teamed up with UK investment platform BnkToTheFuture for a special purpose vehicle that will allow clients to redeem their BFX tokens for equity in iFinex Inc., at a value of $1 per BFX.
Bitcoin's price surges above $1,100
The timing of the DDoS attack came just as bitcoin is enjoying its longest-ever stretch above $1,000.
Overall, the price of the popular digital currency has been trading upwards of $1,000 since February 14. On Thursday, bitcoin prices surpassed $1,100 to reach a six-week high. As of Wednesday morning, bitcoin was trading at $1,117.04 on Luxembourg-based exchange, Bitstamp.