The award season is in full swing, and the biggest event of them—the 89th Academy Awards—is less than a month away. The nominees have been announced, and it's time to start punting on who will win this year.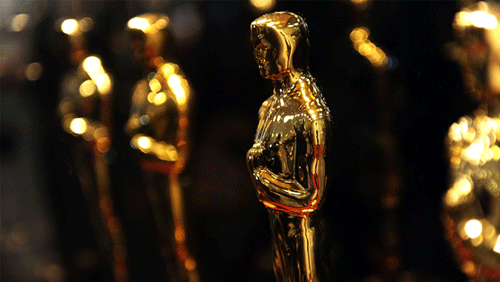 At Bodog, the likely winners are starting to become clearer. "La La Land" continues to be the massive favorite to stand out among the rest of the movies at the Oscars. With a record of 14 nominations, the Ryan Gosling-Emma Stone headliner is favored to win a few of the night's biggest awards.
The romantic comedy-drama film, written and directed by Damien Chazelle, is the early favorite to win the award for best picture with an overwhelming 1/6 betting odds.
Previous award shows may have already affirmed the status of "La La Land" as the favorite in several categories, but they have also helped other nominees emerge. "Moonlight," which does a fresh take on the issue of identity, trails behind with 6/1 odds, followed by "Hidden Figures" with 10/1. "Manchester by the Sea" has 18/1 odds, while "Fences" has 66/1 odds of winning. Rounding up the list are "Hacksaw Ridge" with 66/1 odds, "Arrival" with 80/1, "Lion" with 80/1, and "Hell or High Water" with 100/1 odds.
Emma Stone, who won the best actress award at the recently held Screen Actors Guild Awards, is also a shoo-in to win the same award with 1/6 odds. Following behind is Natalie Portman who has 4/1 odds for her role as "Jackie." Isabelle Hupper (10/1) is also up for the French psychological thriller "Elle." "Loving" Ruth Negga has 40/1 odds of winning the best actress award, and Meryl Streep (50/1) is also nominated for the award—her 20th nomination!—for her portrayal as "Florence Foster Jenkins."
"Manchester by the Sea," once pegged to be the biggest competition to "La La Land," hasn't been as successful as previously predicted. However, Casey Affleck is a 4/9 favorite to take home the best actor award. Denzel Washington (Fences), who won at the SAG 2017 awards, has 3/2 odds to win, followed by Ryan Gosling (La La Land) with 12/1 odds, while Andrew Garfield (Hacksaw Ridge) has 33/1 odds and Viggo Mortensen (Captain Fantastic) has 100/1 odds of winning.
Mahershala Ali of "Moonlight," who won in the outstanding performance by an actor in a lead role category at the SAG awards, is also one of the biggest favorites to win at the Academy Awards. Bodog pegged him with 1/10 odds of winning the best supporting actor award, while Jeff Bridges of "Hell of High Water" has 11/1 odds of winning.
The 89th Academy Awards will take place on Feb. 26 at the Dolby Theatre in Hollywood.
Comments