Perform Group, a world-leading digital sports content and media group, today announces the launch of their Opta-powered Football Visualisation product, at this year's ICE.
The industry's most detailed, fastest and precise live-ball-tracking football visualisation product provides unrivalled context to matches as they happen, accurately tracking the ball movement, as well as player identification and individual actions on the ball.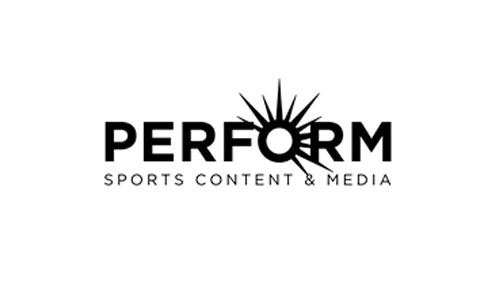 The product is available for more than 10,000 matches per season across more than 60 top football competitions, including all major global league and cup competitions.
By enabling users to quickly and easily track a player's influence on the game, as well as the position of play, the user can make informed betting decisions, as well as keep track of a match in unparalleled detail.
Powered by Opta, the world's leading provider of live, detailed sports data, the product is underlined by Opta's stringent data collection processes, making this the most accurate football visualisation product available.
Available in an array of languages, and developed for use on mobile and web sportsbooks sites, the product is ready to integrate, with customisation options available as standard.
The product builds on our existing visualisation product, which is powered by RunningBall, the leading supplier of fast-data.
Andrew Ashenden, EVP Betting at Perform, said: "This year we will launch a series of innovative new products driven by the highest quality sports content in the industry. Our Opta-powered football visualisation, incorporating detailed player data, is just one of the exciting developments."
Premium Football Visualisation demos will be on display at Perform's stand, S1-240, at ICE 2017. Please contact the Perform Betting Solutions team for more information.
About Perform Group:
Perform is a leading digital sports content and media group.
Our mission is to connect the world of sport by supplying some of the quickest, most detailed and most engaging content, managing a network of wholly-owned global media brands and delivering premium sports content directly to fans.
Our B2B brands do this by contributing to one of the world's most comprehensive sports content collections and distribution operations, servicing global customers in the broadcast, digital media and bookmaking industries.
By investing in and developing our own media brands, we create destinations in which global advertisers and brands can engage with a huge worldwide audience of sports fans across all types of digital platform.
Perform recently launched its multi-sports OTT service, DAZN, in Germany, Austria, Switzerland and Japan.
Comments