Stockholm, January 2017 – The Board of Directors of Cherry AB and CEO Fredrik Burvall have agreed that Burvall will leave his role as CEO due to family reasons. He will remain at the company until summer 2017. The Board of Directors has appointed Anders Holmgren as acting CEO until a new CEO has been recruited. Holmgren is currently a board member of Cherry AB and one of the founders of Betsson, where he also held the role as the CEO for Betsson Malta.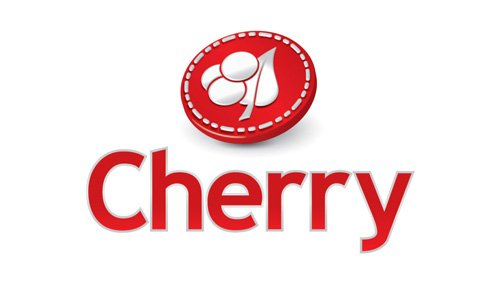 Departing CEO Fredrik Burvall has worked at Cherry for more than 10 years, as CEO and previously as CFO. He will remain within Cherry and continue to support the company until summer 2017. The company has started an external recruiting process in search of a new CEO for the Group.
Rolf Åkerlind, Chairman of the Board, said: "Fredrik Burvall has been CEO during a busy period when the company has expanded rapidly and been very successful. During the last two years, Cherry's turnover has grown 137 percent and the company has completed seven acquisitions. It has been a period which has required a heavy workload, in particular from Fredrik. I am extremely grateful for the dedication and hard work Fredrik has given the company."
Anders Holmgren, newly-appointed acting CEO, said: "I am looking forward to continuing to develop Cherry as a fast-growing company, as well as managing the strong positions Cherry holds across all its business areas."
Fredrik Burvall, CEO, said: "I am extremely proud of having been part of the development of the company which has led to a revaluation of Cherry as a company. Cherry is today well positioned for the future with five strong business areas all with strong management teams. Although I will continue with Cherry until the summer, I would like take this opportunity to say thank you to all colleagues and the Board of Directors for our time together, with best wishes for continued success in the future."
The information in this press release is information which Cherry AB (publ) is required to disclose under EU Market Abuse Regulation (EU). The information was provided by the below contact persons for publication on January 17, 2016 at 08.40 CET.
For further information, please contact:
Rolf Åkerlind, Chairman of the Board, Cherry AB (publ), Mobile +46 708-836 190, email: [email protected] or
Anders Holmgren, acting CEO Cherry AB (publ), Mobile +46 708-607 534, email; [email protected]
Cherry in brief
Cherry is a Swedish innovating and fast growing gaming company established in 1963. The business strategy is to create shareholder value by owning and developing fast-growing and profitable businesses within the gaming and casino industry. Cherry operates within five diversified business areas, Online Gaming through Cherry iGaming, Performance-based Marketing through Game Lounge, Gaming Technology through XCaliber. Game Development through Yggdrasil Gaming and Restaurant Casino through Cherry Spelglädje. The objective is to grow organic in combination with strategic acquisitions of fast-growing companies. Cherry employs around 900 people and has more than 4,600 shareholders. The Company's B-shares are listed on AktieTorget.