Hong Kong-listed property developer Landing International Development Ltd is apparently preparing its investors for the worst.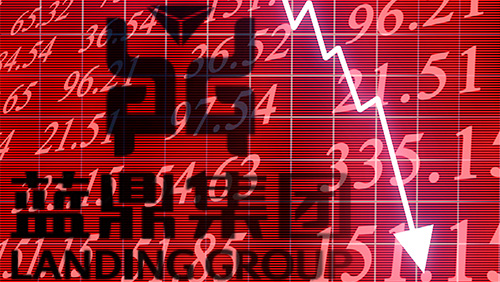 On Tuesday, Landing International disclosed to the Hong Kong Stock Exchange that the company is expecting its 2016 net loss to widen. They estimated that the firm's annual net loss would balloon to HKD987.97 million (US$127.4 million).
They attributed the 2016 net loss to the change in fair value of financial assets at fair value through profit or loss. The firm also noted an increase in "administrative expenses, mainly staff-related cost and marketing expenses, incurred in the construction and pre-opening stages of the integrated resort development and property development."
Landing International has also taken into account the increase in other operating and administrative expenses due to expansion of the group. The company was referring to the acquisition of the foreigner-only casino project on Jeju, referred to as "Jeju Shinhwa World."
"The information contained in this announcement is only based on the preliminary review on the unaudited consolidated management accounts of the Group for the year ended 31 December 2016 and the information currently available to the Company," the company said in its profit warning statement. "It should be noted that the Company is in the process of finalizing its annual results for the year ended 31 December 2016 and such results may be subject to further amendments as appropriate. Shareholders and potential investors are advised to read carefully the Company's annual results announcement for the year ended 31 December 2016 for further details, which is expected to be published by late March 2017.
Last week, Landing International announced that it has gained 100 percent control of Jeju Shinhwa World on Jeju Island in South Korea.
Landing International already holds 50 percent of the Jeju casino project. The company, however, said in December that it planned to take over the remaining 50 percent stake for a consideration equal to the $380.76 million, which was already contributed to the Jeju scheme by firms, plus a premium of $41.0 million.
The bought the stake from Genting Singapore Plc, which announced in November that it was selling its participation on the Jeju Island casino venture in order to focus on other projects, which includes a possible integrated resort license application in Japan.
Comments