Anthony Murgio, operator of defunct Coin.mx bitcoin exchange, has ended his involvement in the probe of the massive JPMorgan Chase hack by pleading guilty to charges of conspiracy, according to The Palm Beach Post.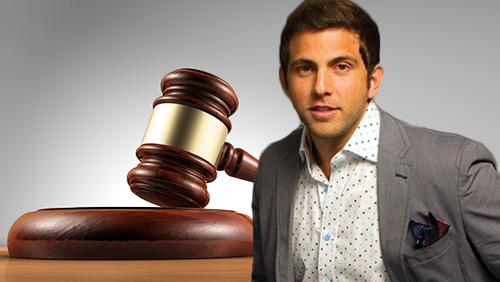 The 33-year-old Florida resident pleaded guilty to three charges: conspiracy to commit bank fraud, conspiracy to operate an unlicensed money transfer business and conspiracy to obstruct examination of an unlicensed financial institution.
The guilty plea was part of Murgio's plea bargain with federal prosecutors, who, less than three weeks ago, released a new indictment against Murgio and two others. Murgio was accused of operating Coin.mx, which authorities said was an unlicensed money transfer business that used digital currency to launder cash for internet criminals—including drug dealers—and facilitate extortion schemes.
To facilitate business with the Coin.mx site, Murgio reportedly opened U.S. bank accounts under the name Collectable's Club, while maintaining a website under the same name that claimed to cater to members looking to sell items like stamps and sports memorabilia.
Federal sentencing guidelines require Murgio, who will be sentenced in June, to serve between 10 and 13 years, but the judge has discretion to give a lighter sentence, according to the news outlet.
Murgio was first indicted in July 2015 on charges of money laundering. In 2015, the case ensnared Murgio's father, Mike Murgio, who was charged with participating in a bribery scheme to hide the bitcoin exchange's operations. The elder Murgio pleaded guilty to lesser charges in October.
In December, federal prosecutors in New York unveiled a new indictment against Anthony Murgio and two others, accusing them of using Coin.mx business to exchange "millions of dollars for Bitcoins on behalf of behalf of customers throughout the United States," including knowingly facilitating "illegal narcotics transactions at various Darknet websites," among other things.
The indictment alleged that Murgio and his accomplices ensured that clients' credit card payments were miscoded to cover the illegal nature of the transactions.
Current bitcoin price and trade volume
Bitcoin recovered slightly on Wednesday morning, trading at $918.4 with a trade volume of $3.2 million.
Comments