For the first time in close to three years, bitcoin crossed the $800 mark. And it didn't stop there.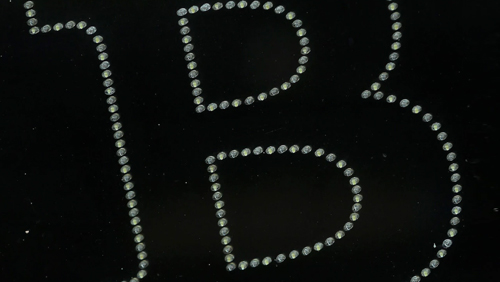 Remember when hedge fund manager Kyle Bass, who predicted the 2009 economic crisis, made a prediction that bitcoin may hit $850 soon? Well, it appears that bitcoin has already surpassed Bass's predictions.
On Thursday, the digital currency traded at a high $874.98 with a trade volume of 13.6 million.
"Bitcoin has just breached its all-time high 'market cap' level. All bitcoin in existence is today worth a total of $14 billion," investor Alistair Milne said in a tweet.
Analysts cited several reasons for the continued surge in bitcoin's price, which range from the Chinese yuan devaluation, the increasing demonetization of cash and the recent restriction on physical assets.
Charles Hayter, founder and CEO of digital currency comparison website CryptoCompare, told CNBC: "The rally is difficult to pin down as there are a number of contributing factors that include the global economic and political shifts underway with (President-elect Donald) Trump and the Eurozone with Bitcoin becoming a digital hedge and flight to safety."
In China, the bitcoin's price is already over $800 mark for over a week. The countrycontrols approximately 93 percent of the global Bitcoin exchange market, according to experts.
Bitcoin prices have been rising steadily this year, but speeded up when the U.S. election results sent the U.S. dollar flying. Chinese traders were among the biggest buyers of digital currency, particularly bitcoin, as the Chinese yuan continues to fall against the U.S. dollar. Dan Stanchfield, founder and chief executive officer of bitcoin wallet KeepKey, recently told Reuters that they've "been seeing lots of volume from China and also India."
Analysts expect the demand for safe haven assets like digital currency to drive bitcoin's value up by as much as $100 in the coming months. After all, traders have been calling bitcoin a "safe haven" asset that shows its strengths as an investment vehicle "in times of macroeconomic uncertainty," such as recession.
Comments