Sony Entertainment Network has partnered with Electronic Sports League to offer a new tournament option on PlayStation 4, and Lee Davy believes it opens the gates for the new breed of gamblers.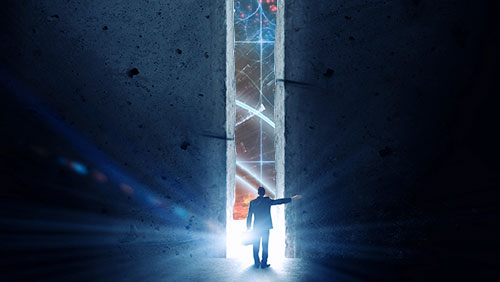 It's Christmas soon, the time of the year where parents add debt on top of the debt, so they look like the greatest parents in the world for at least a day.
My 15-year old son spends 40% of his time with his girlfriend, 59% playing on his Xbox and PlayStation, and 1% saying 'yes' or 'no' during our highly stimulating phone conversations.
He spent the weekend with me. Technically, that's not true. He spent the weekend in my house playing online with his friends. I asked him if his mother was buying him the latest virtual reality (VR) headset for Christmas?
"It's crap, Dad."
"Why? It's VR."
"What's the point of a game if it's not interactive?"
When I was a kid, the games were only interactive if your mate came around to play and even then it was boring. Playing against the computer was boring. So eventually, playing video games became boring.
Today, they are online, learning to drink alcohol, smoking cigarettes, and smashing people's heads in with a golf club playing Grand Theft Auto (GTA). It's a whole new bloody world.
On Sunday night I visited the casino to see a mate. As I walked past all the bells and whistles, I looked at all the sad, desperate, middle-aged men and thought, "Who the hell is going to be playing these games in another 30-40 years?"
It should be the stars of my kid's generation, but I can't see it happening.
Nah.
Here's what I see happening.
It's a Brave New Video Game World
Sony Entertainment Network has inked a deal with the Electronic Sports League (ESL) with the pair hoping they will drag a whole new set of eyeballs into the world of competitive gaming. What they probably aren't aware of, or maybe they are, is they are also offering a platform for the next generation of gamblers.
I got my first hit from gambling waiting outside the bookies for my Dad. From there I placed bets on the Grand National, then the football coupon, and then I went to the pub and learned to play poker, and that led to the casino where I learned to play all the other games that mug you alive.
I can't see my son doing that.
The epic meaning and calling produced by the ever increasing quality of the games that release dopamine by the barrel load will soon replace the need for stimulation through games carved from 'unpredictable' gems.
My son and his era will learn to gamble by playing competitive games on platforms like PlayStation 4, and Xbox and partnerships like the one Sony have recently inked with ESL are the start of it all.
Today It's Basketball, Tomorrow the World.
ESL and Sony have promised PS4 customers hundreds of competitive tournaments per week. And the first of these tournaments takes place between Oct 27 and Nov 26 when players get the chance to compete in tournaments playing the EA Sports game NBA 2K17.
The games will be Player v Player, but this could change in the future. Anyone with a PS4, a version of the game, and an ESL account can compete in the event. The Top three finishers will receive a selection of Sony branded goodies.
That's pretty tame when you consider the millions being handed out in League of Legends and Dota 2 competitions, and this is why I believe the kids will spice things up by gambling, either against each other or by opening accounts with the sports books who will eventually find a way into these markets.
The eSports betting industry alone is expected to be worth an estimated $1.8 billion by 2020, how much bigger can it get when the video console kids join the action?
One day, I will be walking through a casino, and I won't see the sad, desperate faces of middle-aged men. I won't see Blackjack, Roulette or Slot Machines. I will see a lot of smiling faces sitting down in front of computer screens competing for money in exciting video games, and it will all be thanks to partnerships like the one that PS4 has struck with ESL.
Comments