Justin Bieber chills playing £1/£2 No-Limit Hold'em at The Empire Casino in London's Leicester Square, and Oscar winner Kevin Costner looks set for a role in Molly's Game.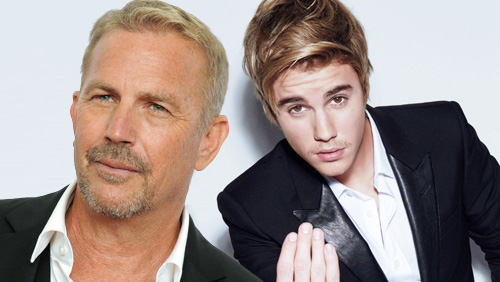 I have a problem connecting with my 15-year old son.
There, I have said it.
In a last ditch attempt to gain his affection I got my friend to ring him and tell him that when I was in school, I was really cool.
It didn't work.
I keep getting this 'cool' thing all wrong.
Take Justin Bieber, for example, the last I heard, being male, and a fan of Bieber, was like being male, and being a fan of Bros when I was a kid. It's just not the done thing. So when I heard that Bieber was spotted playing poker at the Empire in London's Leicester Square, I used it as a gateway to my son's heart.
"Dad, Justin Beiber is so cool." Said my son before asking me to get him tickets for his concert and a personal one-to-one. You see, I might have told my son that I am this big time poker writer who hangs with the likes of Neymar Jr., Cristiano Ronaldo, and Jean-Robert Bellande.
I am doomed.
Beiber, 22, appeared in the cardroom in the early hour's of Monday morning after playing a series of weekend sell out gigs at the O2 Arena. Dressed in a grey beanie, purple hoodie, and ripped jeans he looked every inch the poker player. Although, I'm not sure why a young man who is currently renting a 15-bedroom mansion in London at a rental price of £108,333 per month was only playing £1/£2 with a max £200 buy-in?
After playing poker with the general public, Bieber moved up to Birmingham where he told his fans to stop screaming because he couldn't hear himself sing.
Not cool.
Not cool at all.
Kevin Costner Set For Molly's Game Role
Long before he played Superman's dad, Kevin Costner was a pretty big deal, and it seems the man who dances with wolves is about to get involved in the poker business with a possible role in Aaron Sorkin's Molly's Game.
According to numerous press reports, Costner is currently in talks to play the role of Molly Bloom's father. If Costner does land the part, he will be joining a cast that now contains Jessica Chastain and Idris Elba.
Shooting on the movie begins next month.