Washington is stepping up its efforts to help policymakers understand decentralized technologies such as the bitcoin blockchain.
Rep. Mick Mulvaney, R-S.C., and Rep. Jared Polis, D-Colo., announced the formation of a new congressional member organization, the Congressional Blockchain Caucus, which will be dedicated to the "advancement of sound public policy toward cryptocurrencies and other blockchain-based technologies."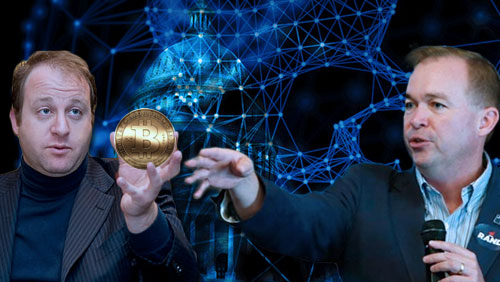 The two lawmakers have teamed up with Washington D.C.-based non-profit and advocacy center group Coin Center, which has been focusing its efforts to help Congress understand the inner workings of bitcoin and blockchain technology.
"For the past two years we have worked with Representatives Mulvaney and Polis to educate their colleagues through briefings and other events, and the new Congressional Blockchain Caucus will be a wonderful new platform to continue these efforts," Jerry Brito, executive director of Coin Center, said in a blog post. "Their forward-thinking leadership on blockchain technology in Congress is unmatched."
Polis, a longtime bitcoin advocate, was the first member of the Congress to accept campaign donations via Bitcoin.
"The blockchain has boundless potential," Polis said in a statement. "From cryptocurrencies to supply chains to banking to property titling, blockchain-based solutions have the ability to decentralize cybersecurity and revolutionize many industries."
Mulvaney believes Coin Center is an "invaluable resource" to help educate lawmakers like him the workings, potential and challenges facing digital currencies today.
2016 is seen by experts as the year that the blockchain—the technology that makes use of cryptography to create a distributed ledger system—will begin to be adopted in a more mainstream way. And there have been efforts, not just in the United States, but around the world to test the technology in other use cases—from trade data sharing to contract management, and even for fantasy sports and decentralized lottery games.
Blockchain is certainly on its way there—to mainstream use, that is. And this only proves that the technology, and bitcoin as well, has finally emerged from a "sin"-filled puberty.
Current bitcoin price and trade volume
Bitcoin trading opened at $606.7 on Tuesday morning, with a trade volume of $137,555.3.