As I'm sure our loyal readers have noticed, Bitcoin and the blockchain technology behind it have piqued our interest here at CalvinAyre.com, simply because we believe this technology represents the biggest positive development in our industry over the past ten years.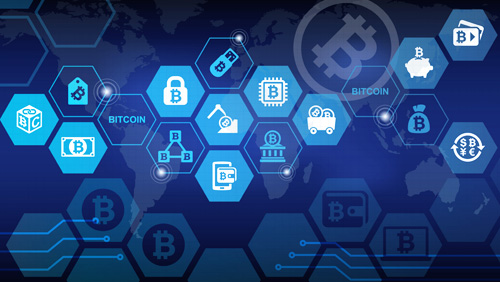 In addition to the obvious wins such as making deposits and withdrawals secure, private, instant and cheap, we think Bitcoin has the power to democratize the online experience for everyone.
I realize these statements sound bold, but as we become more and more educated on how Bitcoin and blockchain can and will affect our industry, the revolutionary characteristics of the technology will soon become obvious.
In effort to help our readers understand how Bitcoin is shaping our universe, I've been spending some time with innovative entrepreneurs who have embraced the technology and launched b2b or b2c businesses in the field.  This week I spoke with Benjamin Bommhardt, Co-Founder and Sales Director of draglet, a software provider that develops, tests and operates a cryptocurrency exchange as a whitelabel solution.
Bommhardt firmly believes cryptocurrencies will revolutionize the current economic landscape. He attends and speaks at crypto conferences such as the upcoming Bitcoin Conference Kiev, he's a member of the German chapter of the Bitcoin Foundation and he lectures on Bitcoin at the Munich University of Applied Sciences, clearly an informed professional in the space.
In early 2013, Bommhardt decided to launch draglet because he was not satisfied with the Bitcoin exchange landscape at the time.  Two exchanges, Mt. Gox and Bitcoin-24.com, went offline and kept the majority of its users' funds, creating a gap in the market for trustworthy exchanges.
"After our exchange software was put to an open Beta test with around 1500 users, we were confident that the offer to white label this exchange platform would help numerous entrepreneurs that want to create gateways into the cryptocurrency ecosystem", he shared.
According to Bommhardt, 2014 and 2015 were challenging years as the Bitcoin price was undergoing a long consolidation period. However, Bommhardt and his team were true believers in the potential of Bitcoin, so during this period they continued to attend industry conferences and engage with potential customers to create deep bonds into the Bitcoin space.
Turns out Bommhardt and his team had the correct intuition as business is now picking up again for draglet and Bitcoin.
"In 2016, we can look back to an already very successful year with our customer base growing and our team developing. As we operate around 25 exchanges in 17 different countries, our growth commences and we moved into our new offices near the castle Nymphenburg in Munich", he shared.
While draglet has enjoyed recent success, there are still challenges to overcome for cryptocurrency exchange platforms and it seems to me these challenges can be applied to any cryptocurrency related business.  Bommhardt outlined three challenges in particular.
1) Negative network effect of user count.  "A certain amount of traders needs to be attracted before the exchange can really grow and prosper. This requires the exchange to meet the requirements of the local market", he said.
2) Security.  "This has been important since the first day of Bitcoin exchanges and still proves to be a huge problem, as past events show", he pointed out.
3) Getting legal approval.  "As many countries are still searching for the necessary regulation for Bitcoin (or other cryptocurrencies), it might be problematic to receive a sustainable approval for the legal side.  Especially in tightly regulated countries, the license to operate a Bitcoin exchange might be really hard to get", Bommhardt explained.
I asked Bommhardt what his thoughts are on regulation of Bitcoin and cryptocurrencies in general, as there are plenty who believe Bitcoin does not actually require regulation as its 100% secure and the whole point is to keep the government out of it.
"I think the degree of regulation is the important question", Bommhardt said.  "Regulation itself is necessary, but the Bitcoin space should not be too highly regulated, as the flexibility and non-political attribute is very important. Exchanges itself should be regulated because regulation can mean security for users", he added.
Draglet as an exchange is not involved with the online gambling industry at the moment, but they are involved with banks, various entrepreneurs and FX sites.  I asked Bommhardt to elaborate on how these types of organizations are benefiting from dragelt's exchange software.
"Banks, or financial institutions, mostly are interested in getting some introduction or training to Bitcoin and Blockchain which we are happy to give them. They would like to understand the matter but rather not make a move (the R3 consortium is the Blockchain Flagship of banks)", he said.
Bommhardt continued, "Entrepreneurs are having very sophisticated ideas which they would like to manifest in crypto. We are glad to provide the basic software and make all the modifications that are necessary to implement the business case of the entrepreneur".
"FX sites are really interested into the white labeling services because it allows them to easily extend their already available trading for customers", he said.
"Most established institutions see cryptocurrencies as too risky to make any real efforts", he added.
Comments