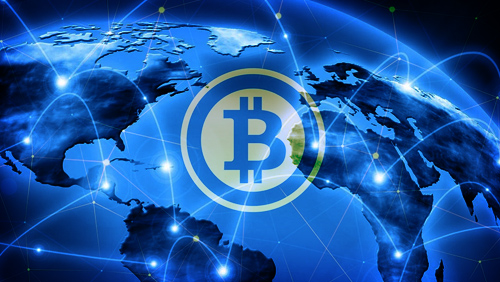 Several big banks have found another use for the blockchain: identifying tags attached to traded things.
According to the Wall Street Journal, banks including Citigroup, Credit Suisse Group AG and HSBC Holdings PLC have started testing the blockchain technology—using a platform developed by start-up Axoni—to "share trade-reference data more accurately and efficiently."
Blockchain, the technology underpinning bitcoin, makes use of cryptography to create a distributed ledger system, which is often used to hold and spend money in a more open, transparent and flexible manner compared to the traditional bank or credit card companies.
For this "experiment," the blockchain will be used to create a ledger that parties can use "to track information, rather than maintaining their own, individual records." The goal, according to the banks, is to reduce the costs of maintaining back-office system, which can be "complex, expensive and often troubled."
Will this kind of project undermine bitcoin's goal of displacing intermediaries? Only time will tell.
Editing blockchain
Meanwhile, another project is causing raised eyebrows among fintech purists.
Consulting company Accenture recently announced that it is planning to "edit" the blockchain. The company's proposal involves allowing a "trusted administrator" to rewrite the transactions on private blockchain networks where members are allowed to vote whether to reverse a transaction in case of an error or a dispute.
"The process relies on a 'chameleon hash' that breaks the original code around a given block, but then uses an adaptable algorithm to recreate the overall blockchain, which means other computers on the chain will not sense anything is amiss," according to a Fortune report.
The plan, of course, is causing controversy, with many saying Accenture has completely missed the actual point of a blockchain—it's immutability. For banks, however, the idea of being able to "edit" could be a safety feature, which, in turn, could pave the way towards reassuring the financial industry that blockchains are safe to use.
Current bitcoin price and daily trade volume
The price of bitcoin dropped to $595 on Thursday morning, with a trade volume of $17.27 million.