The United States is about to see its first cybersecurity regulation that aims to protect consumer data and financial institutions, including companies dealing with bitcoin.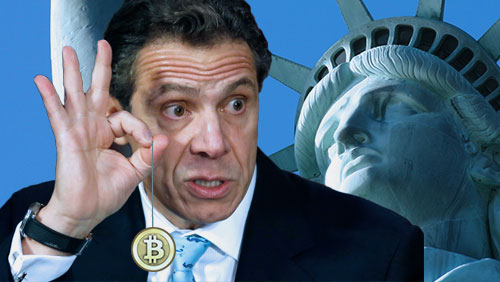 The proposal, announced by New York Gov. Andrew Cuomo, will require banks, insurance companies and other financial services institutions regulated by the State Department of Financial Services "to establish and maintain a cybersecurity program designed to protect consumers and ensure the safety and soundness of New York State's financial services industry."
So what does this mean for bitcoin?
If approved, the regulation will affect all financial license holders in New York, including bitcoin companies that have been approved by BitLicense. Then, once the 45-day notice and public period passes and the proposal is used, these regulated financial entities will be required by law not only to create a cybersecurity program, but also adopt a written cybersecurity policy, designate a chief information security officer who will implement, oversee and enforce the policy, and design policies and procedures that will ensure the security of information systems and nonpublic information accessed or held by third party entities, along with a variety of other requirements to protect the confidentiality, integrity and availability of information systems.
Currently, bitcoin companies in New York—exchanges and wallet service providers alike—are already required to obtain the expensive BitLicense from the New York Department of Financial Services in order to operate in the state. If this new cybersecurity regulation is approved, this means additional hundreds of thousands of dollars in fees are needed so bitcoin companies can comply with the requirements, which include hiring a chief information officer.
There's still a little bit of time before the state will see whether the proposal passes the approval period. But judging from the approval of BitLicense, the government may just approve the regulation—regardless of how intensely controversial it might become.
"This regulation helps guarantee the financial services industry upholds its obligation to protect consumers and ensure that its systems are sufficiently constructed to prevent cyber-attacks to the fullest extent possible," Cuomo said in a statement.
Current bitcoin price and trade volume
Popular digital currency bitcoin traded at $608.14 on Friday morning, with a trade volume of $12.35 million.