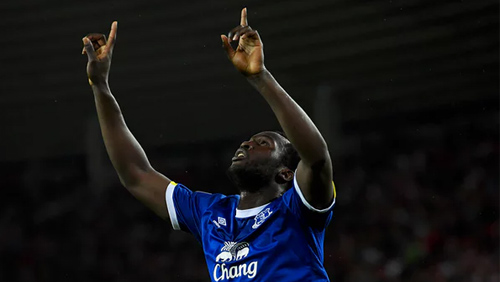 Week 4 of the English Premier League action comes to a halt with Everton beating Sunderland 3-0 win at the Stadium of Light.

 I predicted that Ronald Koeman would leave Southampton to join a bigger club towards the end of last season. Everton wasn't a club in that ballpark. It was a move that baffled me. I looked at the two squads and the momentum Koeman had at St Mary's, coupled with the mess at Goodison Park, and it didn't make sense.
Southampton is a club that has achieved notoriety for selling their star players, but Everton plays that game as well – think Wayne Rooney and John Stones. Southampton has finished 14th, 8th, 7th, and 6th in previous Premier League campaigns. Likewise, Everton had finished 6th, 5th, 11th, and 11th. One side was on the up; the other was stuttering to a halt. Koeman should have stayed and waited for a bigger job.
And yet, with four games played in the latest Premier League campaign, Everton remain one of only three sides yet to taste defeat after delivering a one, two three to the chin of Sunderland in 11 knockout minutes at the Stadium of Light.
Koeman, it seems, is proving me wrong.
Last season, Everton visited Sunderland and lost 3-0. It was a victory that ensured Sunderland would once again escape relegation by the frenulum of their foreskin, and left the Toffeemen without a manager after sacking Roberto Martinez.
Sunderland was on a roll back then, and Everton was a mess at the back, leaking goals like an old man leaks piss. Ironically, Everton, have only conceded twice thus far, and that's after selling their best defender John Stones. Sunderland's roll has turned into one of those backwards rolls a three-year-old does.
The game was over in 11-blistering minutes after Romelu Lukaku found his scoring boots. The 23-year old earned the match ball after scoring a hat-trick with two headers and a kick after going 1,139 minutes without one. It seems they are like buses. He could have had four had his effort not cannoned off the crossbar with time running out.
After the game, Koeman told the press that European football was a realistic target. The key lies in their defence. With players of the ilk of Romelu Lukaku, Yannick Bolasie, Ross Barkley, Gerard Deulofeu and Kevin Mirallas they are always going to score goals. It's whether new signings Ashley Williams, Funes Mori and Phil Jagielka can shore up a defence that allowed the ball to escape their clutches 30-times in the Premier League last season.
Back to Sunderland and the foreskin analogy, and eventually the frenulum will snap, and they will end up in a bloody free fall into the Championship. This year, they don't have Big Sam to engineer a great escape. Instead, they have David Moyes, a man who looks like he has never fully recovered from the battering his soul took when he dared grab the poisoned chalice at Old Trafford.
Sunderland is yet to taste victory with Moyes in charge, and only goal difference prevents them from a berth at the bottom. Oddsshark.com believes they will go down, and are 6/5 third-favourites for the drop along with Premier League new boys Hull (10/11) and Burnley (4/5).
Sunderland's defeat means the Black Cats has failed to win any of their opening four matches in the past six seasons.
Premier League Results (Week 4)
 Man Utd 1 v 2 Man City
Burnley 1 v 1 Hull
Bournemouth 1 v 0 West Brom
West Ham 2 v 4 Watford
Middlesbrough 1 v 2 Crystal Palace
Arsenal 2 v 1 Southampton
Stoke 0 v 4 Tottenham
Liverpool 4 v 1 Leicester
Swansea 2 v 2 Chelsea
Sunderland 0 v 3 Everton
Premier League Table
 Man City – 12
Chelsea – 10
Everton – 10
Man Utd – 9
Tottenham – 8
Liverpool – 7
Arsenal – 7
Hull – 7
Middlesbrough – 5
Watford – 4
Crystal Palace – 4
West Brom – 4
Swansea – 4
Bournemouth – 4
Burnley – 4
Leicester – 4
West Ham – 3
Sunderland – 1
Stoke – 1
Premier League Title Odds (Courtesy of Bodog)
 Man City – 110
Man Utd +450
Chelsea +500
Arsenal +1000
Liverpool +1000
Comments