Can you imagine paying bitcoin by, say, simply waving your hand?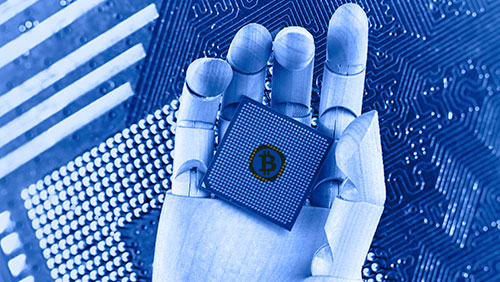 In Ukraine, a group called Dangerous Things has demonstrated the xNT—a bio-implantable near-field communication (NFC) chip that is able to store information, including that off credit card, key card, and even cryptographic keys for bitcoin.
The group has raised $30,619 via Indiegogo, an amount that was 383 percent more than their original target of $8,000 to create the product.
Researchers believe that with NFC tags, people can save their bitcoin wallet's private keys in their bio implants, which they can then use by simply swiping their hand over NFC-enabled point-of-sale machines.
This, however, isn't the first created bio-implantable NFC device. Last year, a man named Patric Lanhed implanted a tiny computer chip, which contains the security key to his bitcoin wallet, under his skin, according to MotherBoard.
Russia blocks access to bitcoin exchange LocalBitcoins
Meanwhile, Russia's Roskomnador has reportedly blocked access to peer-to-peer bitcoin exchange platform LocalBitcoins.
LocalBitcoins is the latest in the long line of bitcoin exchange platforms that have found themselves on Roskomnador's—the federal administrator of telecommunications and the internet—chopping block. Early this year, the Russian government banned local residents from accessing European bitcoin exchange Bitstamp's websites within the country's borders. Russians have also been forbidden to access to the website of BTC-e, another European bitcoin exchange.
Despite reports that the Russian government is softening against digital currency, with Finance Minister Alexei Moiseev acknowledging that a ban on cryptocurrency in Russia is not worth implementing, the recent bitcoin exchange ban is particularly exasperating for the virtual currency community since it shows that the country lacks clarity when it comes to bitcoin regulation.
Current bitcoin price and trade volume
Popular digital currency bitcoin traded at a slightly higher $608.15 early Wednesday morning, with a trade volume of $26.64 million.