Millennial eSports are set to build a new eSports in the Downtown area of Las Vegas but have told the press that there are no plans to incorporate betting on matches at this point.
If eSports is to stamp its rather large foot into the desert of Las Vegas, then it will land Downtown and not The Strip if the early prognosis is anything to go by.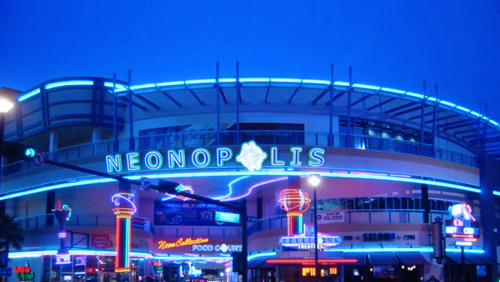 News reports emanating from the Las Vegas Review-Journal (LVRJ) and Esports Betting Report have confirmed that plans are afoot to build a dual purpose eSports arena on Fremont Street that will be up and running by mid-November.
The 400-500 person seater arena, coupled with a purpose built studio, will be constructed on the third floor of the Neonopolis building in Downtown Las Vegas. The building formerly served as a cinema and nightclub, and the arena will take up 15,000 of the available 240,000 square feet.
The company behind the new build is Millennial eSports, an entity that will emerge from the merger of Pro Gaming League and the Toronto-based Stratton Capital Corp. Alex Igelman will serve as CEO for the new company and brings with him 25-years of experience dealing with Las Vegas casinos.
Igelman is a former gaming attorney and consultant with the Ontario-based Gaming Research Partners. He was the ringmaster at the eSports Betting Summit held in London in the spring. The new locale is walking distance from the Downtown Grand, who opened the first eSports lounge in Las Vegas earlier this year. According to Esports Betting Report, CEO of Fifth Street Gaming and Chairman of the Downtown Grand, Seth Schorr, will take a position on the Millennial Esports' board once the deal is complete. Igelman told the LVRJ that they preferred Downtown Las Vegas over The Strip because of the 'younger demographic.'
The new facility will open their doors in time to host the North American finals of the Halo Championship Series Open Circuit. The event will take place Nov 18-20, and carries a $25k purse.
Igelman told Esports Betting Report that this was only the beginning and that Millennial eSports would be looking for other brick and mortar arena solutions globally. He also confirmed that there would be no plans to incorporate eSports betting at the venue in the immediacy, but did say they would be open to working with the Downtown Grand or William Hill with the implementation of betting kiosks if the opportunity presented itself.