Social Responsibility has been confirmed as a top priority on the learning agenda at the first ever iGaming Education Forum, taking place during the SiGMA Conference in November (16/17/18), with key training sessions on compliance across the gaming industry to be delivered by experts from a variety of sectors. The Forum's organisers, Malta-based iGaming Academy in partnership with SiGMA and the Malta Gaming Authority, have cemented their vision to "grow the industry through education" with the entire first day of the event dedicated to Compliance in iGaming, and focusing on topics such as responsible gaming, anti-money laundering and fraud prevention.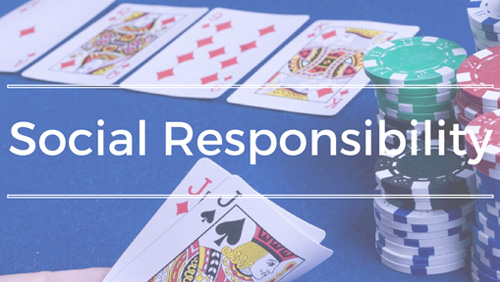 Explaining their commitment to compliance across the gaming industry, iGaming Academy Director, Jaime Debono, stated: "Ensuring that companies act responsibly and meet their regulatory obligations is crucially important to the iGaming sector and gaming as a whole, not just to safeguard individuals, but to preserve the legacy of the industry too. It's imperative that social responsibility is highlighted as a priority in the industry which is why our interactive and comprehensive courses are designed and delivered by leading industry experts and made suitable for any employee in a gaming or gaming-related operation, as well as attendees looking to enter into the industry.
"The gaming industry has overcome many pitfalls and prejudices over the years and it's heartening to see so much progression surrounding the potential harms associated with gambling in the 21st Century. However, there are still areas the industry needs to focus on and develop, which is why we are proud to be dedicating an entire day to compliance and the policies and practices used to promote consumer protection and awareness," he added. "Backed by over 80 years of gaming experience and with a fundamental aim to deliver the first education driven forum at SiGMA, we are looking forward to driving real change with our comprehensive compliance training programs in November." 
Wendy Zitzman, who will be delivering the Anti-Money Laundering Training session at the inaugural iGaming Education Forum, explained: "The workshops at November's iGaming Education Forum have been designed to comply with legal requirements across a number of international jurisdictions – such as UK, US, Malta and other EU countries – and the interactive training means that operators will be able to gain insight into the different regulations that apply to the global audience attending the forum.
"Our compliance sessions also include bespoke practical scenario exercises which are vital for all levels of staff in the gaming industry – whether they are customer facing, creating marketing campaigns or dealing with financial transactions – due to the changing aspects of responsible gaming, particularly online and mobile gaming, as well as advancements in money laundering and fraud.
"We hope that by highlighting these important issues surrounding compliance and money-laundering through bespoke workshops delivered by iGaming professionals, the industry can adapt and work more stringently to safeguard itself and its customers in the future."
For more information and to register for the iGaming Education Forum, visit maltaigamingforum.com. Note that spaces are limited and on a first come first serve basis.
Media Enquiries:
Jonathan Taylor – [email protected]
+44 (0) 1273 699900