Live dealer gaming solutions provider Extreme Live Gaming, a subsidiary of NOVOMATIC UK and part of the NOVOMATIC Interactive division, has announced the appointment of Dominic Bourke as the company's new Chief Operating Officer (COO) with immediate effect.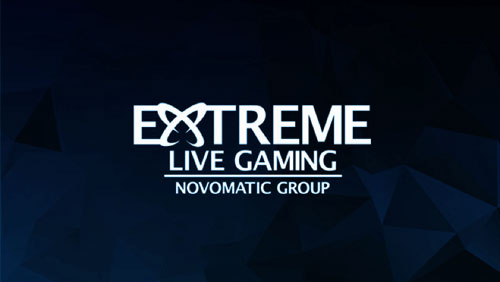 Bourke joins Extreme with a wealth of experience garnered over 10 years working within the online casino industry. Talking in more detail about his background in the business and his aspirations on joining his new colleagues, he noted: "Prior to moving to Extreme I was Head of Casino at the Betclic Everest Group, and I have also spent some time as Head of Casino at SportingBet. The decision to take up this high profile role with Extreme represents a fantastic opportunity.
"I am excited to be back working with CEO Darwyn Palenzuela again, and believe that the prodigious progress Extreme continues to make demonstrates that with the right product and the right personnel, new suppliers can continue to drive the online casino industry forward. I look forward to helping them continue their progress."
Palenzuela, founder and CEO of Extreme Live Gaming, welcomed Bourke to what is a key position within the organisation. "We are delighted to bring Dominic on board at what is a very exciting time for Extreme. His experience of the online casino environment speaks for itself, and I'm confident that as our new COO he will help progress the company to the next level and beyond."
About Extreme Live Gaming:
Extreme Live Gaming became part of the NOVOMATIC Group of Companies in 2014. The company was originally founded in 2013 with the ambitious brief of taking live casino gaming to a whole new dimension of competition and entertainment. Through this acquisition NOVOMATIC UK has set down a bold new marker in the online live casino space with the aim of delivering the ultimate world class gaming experience. The Extreme Live Gaming portable platform delivers a distinctive and intuitive casino experience to players straight from their portable device.
About NOVOMATIC:
The NOVOMATIC Group is one of the biggest international producers and operators of gaming technologies and employs more than 24,000 staff worldwide. Founded by entrepreneur Professor Johann F. Graf in 1980, the Group has locations in more than 50 countries and exports high-tech electronic gaming equipment and solutions to 80 countries. The Group operates more than 235,000 gaming terminals in its some 1,600 plus gaming operations as well as via rental concepts.
Through its numerous international subsidiaries the NOVOMATIC Group is fully active in all segments of the gaming industry and thus offers a diversified omni-channel product portfolio to its partners and clients around the world. This product range includes land based gaming products and services, management systems and cash management, online/mobile and social gaming solutions as well as lottery and sports betting solutions together with a range of sophisticated ancillary products and services.
Comments