This is a guest contribution by Lisa Duckworth, Commercial Director of Isle of Man Post Office.  If you would like to submit a contribution please contact Bill Beatty for submission details. Thank you.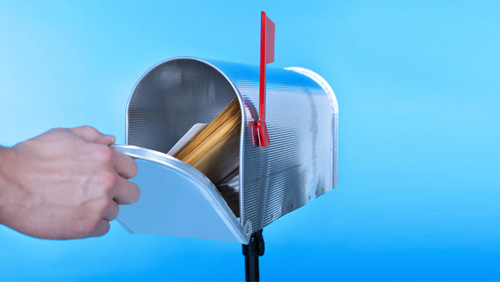 Direct Mail is not dead. Let's get that one out of the way to begin with. It may have been forced to adapt and evolve, it may even have been deposed from the top of the marketing pile, but it's very much alive and kicking in our modern, digital world. In fact, as email marketing hits saturation levels, Direct Mail is experiencing something of a resurgence.
In the world of betting and gaming, Direct Mail has a valuable role to play both as a standalone marketing channel or as an integral part of the wider marketing mix. In a crowded and competitive market, it gives brands the opportunity to stand out from the crowd and create a point of difference from their rivals, with personalisation and tactile presence that a promotional email can never hope to match.
Still not convinced. Well you don't have to take my word for it. Research for the US-based Global Marketing Alliance has shown that 48% of people look positively on Direct Mail, while 44% prefer it to all other forms of marketing.  In the UK, the positive perception of Direct Mail rises to 55% and there is an average response rate of 7%, compared to 3% for email marketing.
Of course, the resurgence of Direct Mail has not happened accidentally. The industry has actually benefited hugely from the technologies that many predicted would kill it off. From enhanced printing techniques and personalisation to improved data management and targeting, Direct Mail is now far more effective than ever before, which means it can deliver a much higher ROI.
So how can Direct Mail work for gaming businesses? Firstly, it needs to be done right in order to deliver new sign-ups and value for money. The unit cost is always going to be higher, so the targeting needs to be precise, with an incentive, design and content that will appeal to the intended recipient.
Of all the factors that can make or break a DM campaign, the most important is personalisation. This is a trust-based industry and people like to feel special, which can be achieved treating them as an individual, as opposed to just one more name on a list. On the flipside, this also underlines why you need to do it right; a half-hearted effort will be obvious even to the least sophisticated gambler.
Like all promotional channels, you need to define your target and focus on what they want, based on their current position in the customer journey. For example, you can focus on new players, active players or those who have stopped playing. A free play or discount will usually work as a hook, provided that the offer is in line with the player's past or potential spend.
To achieve optimum results from your DM campaign, and deliver effective personalisation, you need to drill down into the data stored on your system. The more information you have, and the more you can mine it, the more effective your campaign will be. Use that information to develop your theme and your design, focusing on the target demographic, age, gender and any additional personal information you might hold.
Direct Mail works because it has evolved and remained relevant in a rapidly developing marketing sector. It's about quality over quantity and, in most cases, DM functions best as part of a wider marketing strategy. With planning, personalisation and targeting, Direct Mail can deliver a cost-effective campaign with a hit rate that its digital counterparts can only dream of.
About the author:
Lisa Duckworth joined Isle of Man Post Office from Manx Airlines and has worked for the business since 2003. Since 2010 she has been the Post Office's Commercial Director, tasked with developing and implementing strategies for all commercial activities across the business and identifying new markets and new products and services, and then in January 2016 she took on the additional responsibility of Operations Director. Lisa also leads the development of our direct mail services into new global sectors.