European Union's executive arm is not letting up the fight against the use of digital currency to fund terror groups.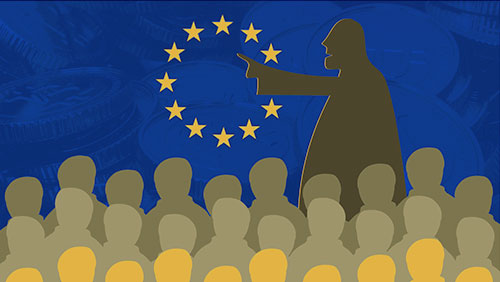 The EU Commission (EC) previously called to bring an end to bitcoin exchanges' anonymity through an action plan that will require the exchanges to report who used their services and when they were used. Now, EC is proposing another directive to prevent the use of cryptocurrency and its underlying technology for terrorist financing.
This time, the commission wants a central database that will have records of bitcoin and virtual currency users' identities and wallet addresses, which will be accessible to financial intelligence units of member countries.
The proposal aims to address the gaps in the governments' oversight of terror group's unlawful financial tactics—such as using digital currencies—while also "avoiding unnecessary obstacles to the functioning of payments and financial markets for ordinary, law-abiding citizens and businesses."
"This proposal seeks to prevent the large-scale concealment of funds which can hinder the effective fight against financial crime, and to ensure enhanced corporate transparency so that true beneficial owners of companies or other legal arrangements cannot hide behind undisclosed identities," EU said in its proposal.
If all goes according to EC's plan, member states would have brought into force the regulations needed by this directive by Jan. 1, 2017.
Coinbase expands to Australia
Digital currency exchange Coinbase has added another country to its buying service portfolio.
The bitcoin exchange announced on Wednesday that it will now allow users in Australia to buy bitcoin and ether with credit and debit cards. The company, which has been operating in 32 countries, do not allow selling digital currency.
Coinbase made news early this week after it integrated bitcoin's cousin—ethereum—into its system, which effectively solidified ether's place among its more established digital currency peers.
Current price and daily transaction volume
Meanwhile, the price of bitcoin continued to drop on Wednesday, trading at $649.54 with close to $10.33 billion in market capitalization.