First it was Sheldon Adelson. Now, another casino tycoon has thrown his hat in the ring for the push to bring the Oakland Raiders to Las Vegas.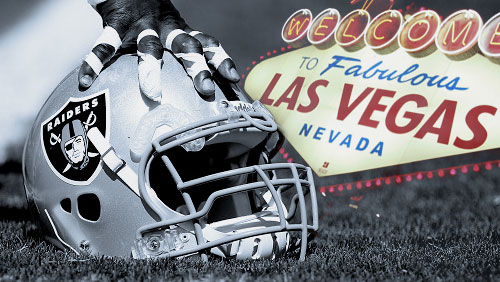 Wynn Resorts owner Steve Wynn revealed this week he is among the group of people "working hard" in the campaign to lure the National Football League (NFL) franchise into the Nevada desert.
In an interview with TMZ news outlet, Wynn said: "I don't think any city is better suited for a team. I think having the Raiders in Las Vegas is the perfect thing to compliment the city, and to give everybody another excuse to come to Las Vegas… We've got all those wonderful rooms at the right price."
Major sports leagues, including the NFL and the National Hockey League (NHL), were previously against having their teams play in a city where sports betting is legal—until Oakland Raiders owner Mark Davis started discussing his plans to relocate the team to the Sin City. The league said it is open to put a team in Las Vegas, but only if the city comes up with a good stadium deal.
The project to bring the Raiders to the desert has caught the eye of many backers, especially casino magnates like Adelson and Wynn who have been looking for new ways to bring tourists to Las Vegas.
"I'm really, really working hard to make sure that can happen," Wynn told the news outlet. "I've spoken to Mr. Davis. He's come to visit me and I let him know how I feel about it and I'm one of the people working hard to get it on."
The land behind Wynn's Wynn Las Vegas Resort is one of the nine areas being considered as the location for the 65,000-seat domed stadium.
Davis and his partners, including Adelson, need at least 50 acres of land for the stadium. The initial plan was to build the stadium on a lot next to McCarran International Airport, but Southwest Airlines opposed the concept due to "safety concerns."
The committee overseeing the proposal has until July 28 to make its recommendation if the stadium should be approved to Nevada Gov. Brian Sandoval.
Comments