Like a proverbial teenager, it appears that bitcoin has finally emerged from a "sin"-filled puberty.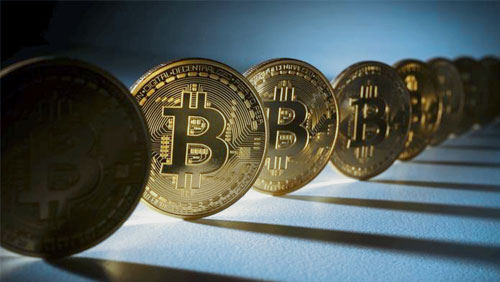 A new study has found that the popular digital currency has already matured to a point that its market no longer relies on illegal activities to drum up business. The study was authored by researchers from the central bank of Germany, University College London and the University of Wisconsin-Madison.
According to a CoinDesk report, which quoted the yet-to-be-released study, bitcoin has already passed through "three distinct phases of growth as a distributed payment system."
Bitcoin's most recent stage, according to the researchers, allows the cryptocurrency to be driven by "legitimate payments, commerce and services," a far cry from its days spent on the dark side of the internet.
The researchers went through millions of bitcoin addresses, which they sorted into four categories: exchanges, gambling, mining and black markets. After tracking the transactions between the four groups, the group found that the early phases of bitcoin use was dominated by mining and using the virtual currency for illegal goods.
"We can thus refer to the first regime as the 'proof of concept' or 'mining-dominated' phase, the second as the 'sin' or 'gambling/black market-dominated' phase, and the third as the 'maturation' or 'exchange-dominated' phase," the study said, according to the report.
Due to its secure technology and promise of anonymity, bitcoin has become the currency of choice on the "deep web" black market like the now-defunct Silk Road, which allowed users to buy and sell illegal drugs using cryptocurrency. Its founder, Ross Ulbricht, was sentenced to life in prison on charges of drug trafficking, money laundering and a whole host of other cybercrimes.
Blockchain for real estate?
Speaking of maturity, is there a topic more "mature" than real estate?
As bitcoin starts to go "legal," institutions have already begun looking for more use cases for its underlying technology—the blockchain.
Blockchain, as we all know, makes use of cryptography to create a distributed ledger system to hold and spend money in a more open, transparent and flexible manner compared to traditional banks. But according to bitcoin entrepreneur Jeff Garzik, the technology also brings benefits to the real estate business.
"You reduce fraud, you reduce bounced checks, chargeback fraud," Garzik said in a keynote. "It [deep data] allows you to make better investment decisions when you have more data stored on the blockchain. You have real-time auditing and real-time risk management… Ultimately that helps maximize sales."
Current daily price and transaction volume
The price of blockchain's digital currency was up on Wednesday, registering at $662.87 per bitcoin with a market cap of more than $10.68 billion.