Profits of South Korea's largest casino operator Paradise Co. Ltd. are likely to bounce back in the third quarter of 2016 after seeing losses last year.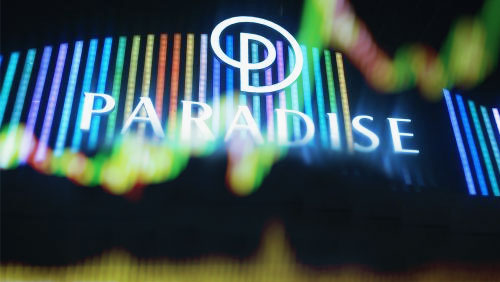 This was the prediction of Seoul-based brokerage Shinhan Investment Corp. as it said that Paradise will post "sharp earnings improvement" in the third quarter based on a low comparison base from the prior-year period.
Analyst June-won Sung expects Paradise to report consolidated sales of about KRW189.9 billion (US$165.5 million) for the third quarter of 2016, which is 33 percent higher than the KRW 143 billion (US$124 million) it posted in the third quarter of 2015.
He also believes that Paradise's operating profit will surge by 139.9 percent year-on-year to KRW 27.5 billion (US$ 23.99 million).
"Casino revenues are expected to grow at a monthly average of 30 percent to 50 percent year-on-year in the third quarter of 2016," according to analyst June-won Sung, as quoted by GGRAsia. "Casino revenues should reach KRW164.4 billion (+39.9 percent year-on-year). In the fourth quarter of 2016, consolidated operating profit is estimated [forecast] at KRW27.2 billion (+146.6 percent year-on-year)."
For the first half of 2016, Paradise Co's casino sales reached an estimated KRW299.8 billion (US$261.59 million), a 2.2 percent increase from the prior-year period. In June, the casino operator reported casino sales of KRW46.1 billion (US$40.22 million), up by 99.2 percent from the prior-year period.
The numbers are for gaming sales at Paradise Co's casino division, comprising the properties Walkerhill, in Seoul; Jeju Grand on Jeju Island; Incheon, near Incheon International Airport; and Busan Casino.
"Paradise is expected to have seen second quarter 2016 consolidated operating profit of KRW25 billion, up by 88.6 percent year-on-year," Sung said.
Paradise is currently constructing Paradise City, a joint venture with Japan's Sega Sammy Holdings that will be South Korea's first new integrated resort when it opens in April 2017.
Paradise recently posted some photos to demonstrate the project's development progress, with the photo on the left showing the view in March 2015, while the photo on the right is the same camera angle from last month, and the bottom image is said to represent the finished product.
Comments