After much speculation—and in some cases, trepidation—the halving is already here, and guess what? Everyone is still alive and so is bitcoin.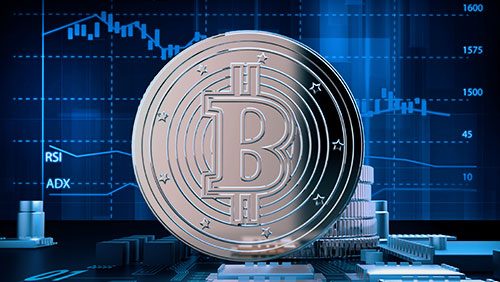 The halving process, an event that happens every four years, involves reducing the amount of bitcoins that could be created. The next halving schedule prompted a lot of speculations and uncertainty about the price of the popular digital currency and its stability.
But July 10–the day of the halving—proved to be anticlimactic.
Last Sunday, block number 420,000 has been added to the blockchain and the reward for mining new digital currency has been cut in half from 25 bitcoins to 12.5 bitcoins. Despite this, the price of bitcoin remained stable, trading at $655 with a market capitalization of $10.26 billion, confirming the view of many analysts who said that halving would not have any important impact on the bitcoin pricing because it is a "normal and scheduled process."
But what will the future hold for the 12.5 block reward bitcoin? Some worry that miners will abandon the industry, leaving behind only the mining companies with the leanest operations to survive. A Swedish firm, KnCMiner, already filed for bankruptcy in May, citing "the hit to itsk profits that the reward cut would bring" as well as the growing competition from miners in China.
But for the co-founder of Germany's Genesis Mining, the key to survival is efficiency. In an interview with Reuters, Marco Streng said: "The most important thing is to be the most efficient miner. When the others drop out, that means that they leave the market and give you a bigger share of the pie."
Coinbase is Japan's largest bank's new investment darling
Bitcoin exchange Coinbase announced last week that it received a $10.5 million investment from the Bank of Tokyo-Mitsubishi UFJ (BTMU).
Coinbase is considered to be the world's largest bitcoin company, operating in 32 countries—except in Japan. But the company said its international expansion plans include Japan, which is "an important market for us and one that is pretty critical of the development of digital currencies."
Bitcoin's image has been soiled in Japan ever since the infamous Mt. Gox fiasco, in which customers lost hundreds of millions of dollars' worth of bitcoin. But the country has been working to change that image soon.
BTMU, for instance, has been experimenting on its own digital currency with a goal of launching it by autumn 2017. The virtually currency, called MUFG coin, will help "facilitate currency conversions to foreign currencies and exchange" with the Japanese yen.