World Executive Gaming Summit (WGES)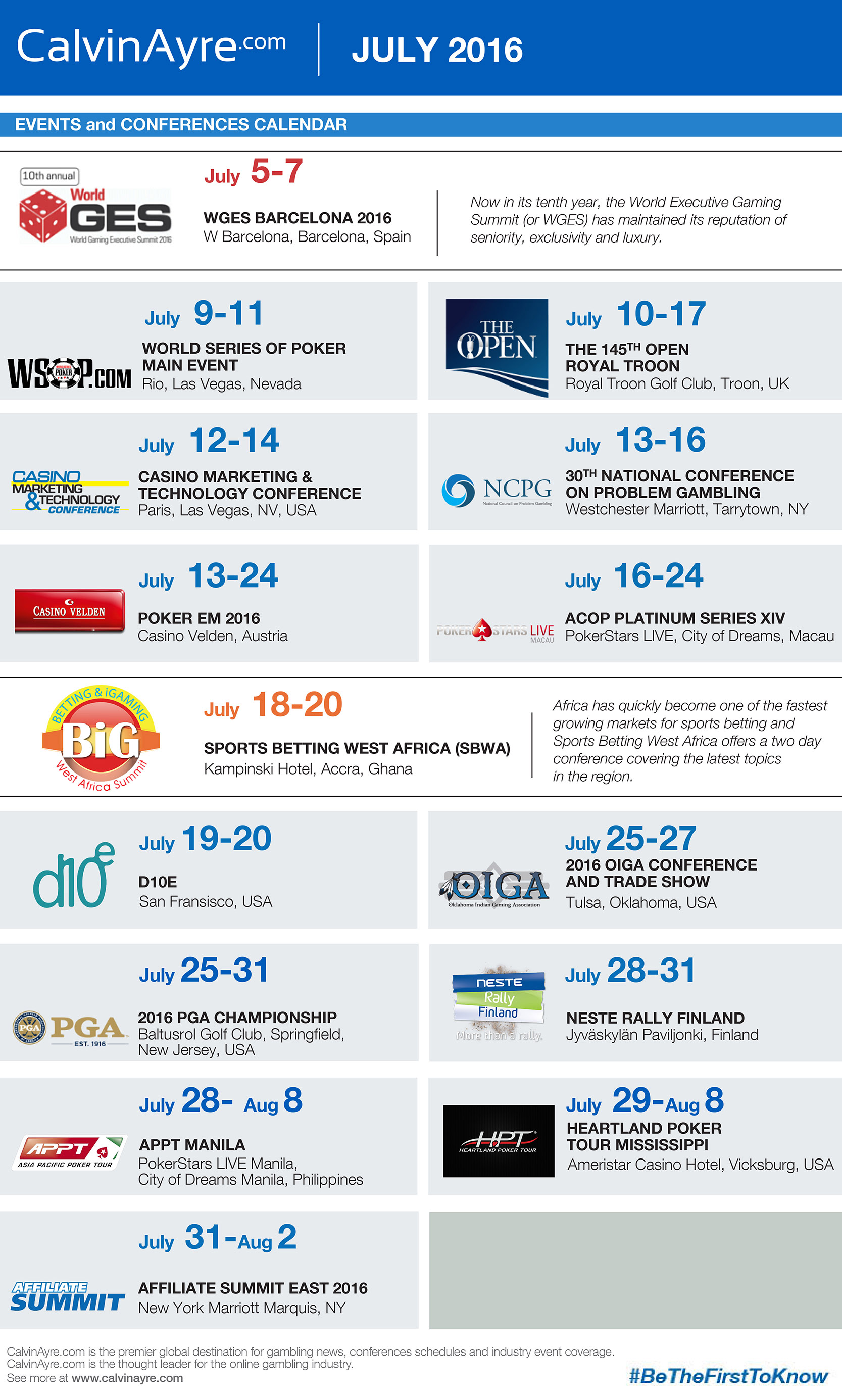 Now in its tenth year, the World Executive Gaming Summit (or WGES) has maintained its reputation of seniority, exclusivity and luxury.  Over the course of three days, over 250 of the most seasoned land based and online gambling professionals will gather at the W Hotel in Barcelona to discuss the latest industry issues and participate in a number of unique networking activities.
Session topics include regulatory briefings, consolidation, CEO panels, omni-channel experience, mobile strategy, emerging markets, innovation and more.  Networking events such as yacht parties, BBQs, pool parties and beach drinks will be taking place every night, making WGES one of the action-packed conferences on the calendar.
What: WGES
When: July 5-7, 2016
Where: W Hotel, Barcelona
Register: Online
Sports Betting West Africa
Africa has quickly become one of the fastest growing markets for sports betting and Sports Betting West Africa offers a two day conference covering the latest topics in the region.   Session content will include insight into the marketplace, regulatory updates, taxation, lotteries, growth opportunities, match fixing and more.
In addition to the sessions, this event will serve as a fantastic opportunity to meet the big players in the region, including dedicated time to visit exhibitors.
What: Sports Betting West Africa
When: July 18-20, 2016
Where: Kempinski Hotel, Accra, Ghana
Register: Online
Comments