BreakoutPVP Will Provide HeadsUp and Tournament Play Featuring Popular eSports Titles at New BreakoutPVP Site
(LOS ANGELES – JUNE 15, 2016) – The newest entrant into the exciting eSports arena will launch in July under the name BreakoutPVP.com. The site will offer members the opportunity to play many of the most popular eSports in a competitive environment for free play in all markets, and for real money where allowed.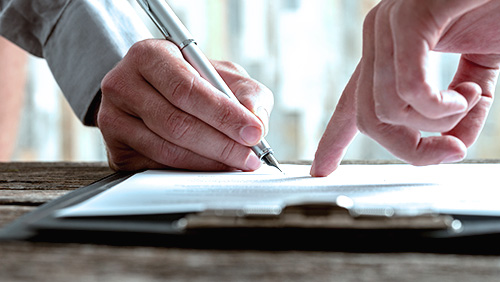 Games offered include Counter Strike: Global Offensive, League of Legends, Defense of the Ancients, Battlefield, and other game titles. Members will be able to play in both headsup matches, as well as in multiplayer competitions, and all games will be offered with a range of entry fees.
"We're enthusiastic about adding eSports to our gaming portfolio," announced Gian Perroni, Director of Breakout Gaming. "It is a great fit with our current poker site, and fits well with our pending sportsbook and fantasy sports products coming this fall. The games offered on our new site are best of breed, and each one has tens of millions of players engaged."
eSports competitions are considered to be skill gaming in the majority of U.S. states and international countries, and BreakoutPVP will be offered by Breakout Gaming to members in all legal jurisdictions. Players wishing to play for real money will have the option to use their Breakout Coins, (BRK), as well as all standard international currencies.
Martyn and Matthew Denney, Gaimerz CoFounders, stated "Gaimerz.com Ltd is delighted to be working with Breakout Gaming as they launch what promises to be a marketleading online eSports platform."
Popular eSports Titles Offered
The Gaimerz CoFounders went on to add, "Breakout Gaming will be giving its players the opportunity to compete against each other, for cash prizes, via some of the world's most popular eSports titles. As a result of our partnership, instant verification of every game outcome will now be possible, allowing players to focus solely on winning challenges."
For complete information on Breakout Gaming, please visit www.breakenterprise.com.
About Breakout Coin
Breakout Coin (BRK), Breakout Stake (BRX) and Sister Coin (SIS) are tokens that work together to power Breakout Chain, the industry's first multicurrency blockchain for gaming industry payments and rewards. Breakout Coin is created and maintained by Breakout Services, Limitada, a Costa Rican LLC, and it operates independently of the regulated poker and casino gaming sites operating by Breakout Gaming, which accepts the tokens for gaming.
About Gaimerz
In 2015 Gaimerz.com was founded with a single goal in mind: develop a range of eSports wagering solutions suitable and scalable enough for high profile gaming operators and media groups across the globe.
Their portfolio includes a unique turnkey P2P wagering solution featuring instant result verification for a growing number of the most popular eSports titles.
Gaimerz.com Ltd is run by a management team with substantial prior experience in online gaming, competitive eSports, banking and software development.
Media Contacts:
Agency Contact: Erika Zapanta, [email protected] , +1 7025031239
Company Contact: Gian Perroni, [email protected]