Online payment processing service Paypal is ditching support for several mobile platforms.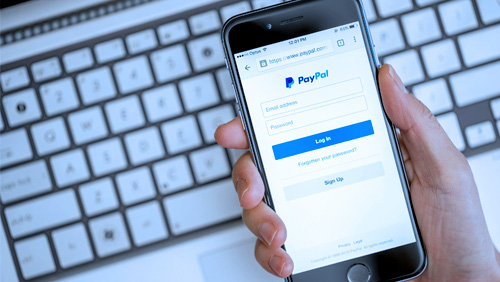 The online payment platform recently announced that it is pulling their apps from operating systems Windows Phone, Amazon, and Blackberry starting June 30, 2016.
In a blog post, Paypal said its decision to remove its mobile app from select platforms will help its developers focus more on iOS and Android. Windows Phone and Blackberry have never been a big mobile market for the online payment site, but abandoning Amazon's Fire OS could cost Paypal given the popularity of the Kindle Fire tablets.
Joanna Lambert, VP for global consumer product and engineering at Paypal said in a statement that by focusing on just two apps, the company will be able to "innovate and make enhancements to Paypal's mobile experiences to give our customers the best possible ways to manage and move their money."
So how does digital currency fit into this? Well, Paypal's brash decision could potentially become a winning opportunity for bitcoin and other digital currencies, particularly wallet developers.
According to News BTC, bitcoin can start taking over the three mobile operating systems, which will soon lack proper financial applications. So far, there's only one wallet available for Windows Phone and Blackberry, while Fire OS users have a little bit more options to choose from.
It's important to note that Paypal isn't completely dropping support for these three mobile platforms. All three can still access the Paypal mobile website, and Blackberry users will still be able to send Paypal payments via BBM.
Speaking of bitcoin, a recently published 75-page report on the cryptocurrency market pegged this digital currency as "the clear market leader in the world of cryptocurrency."
According to the RnR Market Research report, the market value of Bitcoin alone is estimated to be worth US$19.48 billion, and it is expected to grow even further in "value as well as volume and also see widespread use of cryptocurrency among general populace."
Bitcoin price reached $483.44 on Thursday before settling in at $467.50—a 3.4 percent increase compared to the previous day's price—while daily transaction volume was also slightly up at 15,590,075, according to Coin Telegraph.