The betting community from Romania, PariuriX.com has received, on Monday, 18th of April, the Second Class License issued by the Romanian National Gambling Office through the ONJN Decision No. 697/18.04.2016, which allows the website to legally carry out its activity as an affiliate to the online licensed sportsbook throughout the country.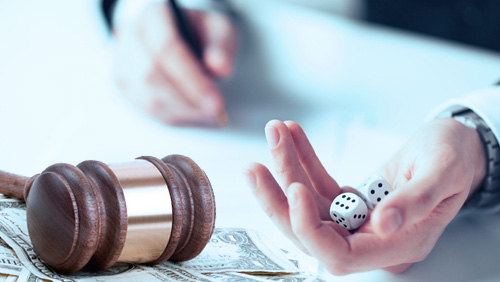 The affiliate license can only be obtained after submitting a set of documents to a specialized committee, among which: application form, certificate of registration, the constitutive act, the criminal record certificate, ascertaining certificate, list of documents and so on. Also, one must pay an annual fee of a total value of 6 000 Euro.
It must be mentioned the fact that the ascertaining certificate has to be detailed, also containing the company's historical data and its criminal record. These aspects are not conclusive from where they are stipulated in the documents, but the ONJN were very polite and offered us quick support throughout the entire time of the license period.
The Second Class License has an availability of 10 years and it will not be interrupted unless the affiliate fails in his obligation to pay the fees in due time.
Even if the new regulations have eliminated many websites dedicated to betting, PariuriX.com has fulfilled all the conditions imposed by the authorities and has aligned to the latest established standards.
The betting community from Romania undertook the task of following the norms in force and wish to organize advertising campaigns to only include online sportsbooks at which one can bet legally 100%, so the bettors are always safe when choosing one of the offers at PariuriX.com.
Soon, the 1 000 Euro will be paid towards the Fund for preventing gambling addiction and we hope to organise many more prevention campaigns.
PariuriX.com promotes responsible betting. Sports betting must be treated as a hobby, not as a sure source of income.
If you have any questions regarding the license, please do not hesitate to contact us, we will gladly help you obtain the Second Class License necessary to those who wish to promote the authorized operators in Romania through the affiliation program.
PariuriX.com – ONJN Decision No 697/18.04.2016