The Lithuania Gaming Control Authority have blacklisted Unibet for the second time, and Tony G tells the Internal Market for Consumer Protection Committee that everyone should get some Bitcoin prompting the question when will TonyBet start using them?
Lithuania's Gaming Control Authority (GCA), operating under the Ministry of Finance, has once again blocked and blacklisted the Swedish online giants Unibet.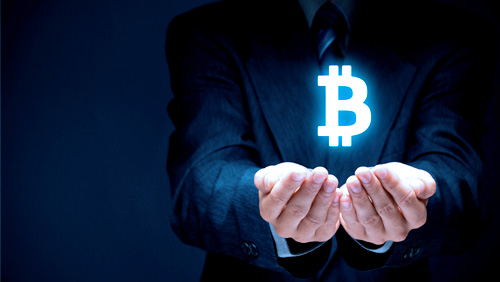 At the turn of the year, Lithuania President Dalia Grybauskaitė signed amended gaming laws that outlawed international gambling sites from offering Lithuanian based players a punt if they weren't physically located in the country, and had partnered with a land-based casino.
The new laws handed the GCA power to instruct Internet Service Providers (ISPs) to block any wayward sites that didn't want to play ball. Banks and other payment processors were also warned not to do business with rogues.
A blacklist emerged within a week. The name of Unibet was on that list alongside the likes of Betway and William Hill. In early March, GCA Director Virdzhiniyus Dauksys expressed his dismay at online gambling companies who continually changed their domain names to circumvent the new rules by likening them to 'smugglers.'
It seems Unibet have been tagged with that title. At the back end of last week, the GCA blacklisted Unibet (International) Ltd after they found the website offering online gambling to their residents without the necessary licensing to do so.
The GCA went on to call the action of Unibet 'malicious, 'said their presence was 'infringing legal requirements of the Republic of Lithuania,' and that they were 'still changing internet domain names systematically and persisting in violating the Gaming Law.'
The Lithuania blacklist contains 99 naughty boys and girls. Domain names belonging to Unibet appear on the list ten times.
Tony G Loves Bitcoin
Tony G loves Bitcoin prompting excitement that TonyBet could be offering the cryptocurrency as an option sooner rather than later.
Speaking in his capacity of Member of the European Parliament for Lithuania in front of the recent Internal Market for Consumer Protection Committee, G said that Bitcoin was an 'evolution,' said it was a 'huge leap forward,' and that the biggest risk it faced was for politicians to 'be very conservative' and to 'damage' research.
The G-Meister General went on to speak for a further two minutes without ever once mentioning bikes, dogs, or Russians. He did credit the UK for investing money into Bitcoin research, but told the committee that it 'was way too early to regulate Bitcoin.' Instead, G wanted it to evolve without regulation.
G suggested that not many members of parliament owned Bitcoin, and that they should, before they started trying to regulate something they didn't understand. Then in true politician speak G finished by saying, "In my opinion, it's better to not have an opinion."