Are you thinking about launching your own casino? Or perhaps you are already in the process of doing so?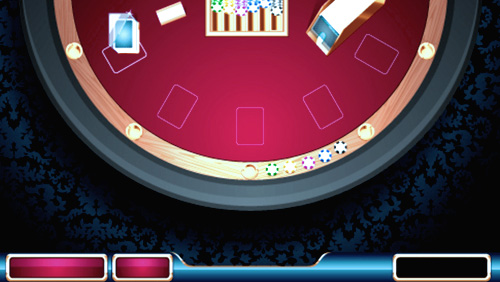 With over 10 years in the iGaming industry I would forgive you in thinking that with the ever changing legal landscape, increased operational complexity and constant market consolidations that it would be harder then ever, or even too late to get involved. In reality the industry has matured in many aspects, and this can work in your favour.
The biggest challenge you will face however, is how to deliver a casino site that is competitive in todays standards.
Rich player experience is fundamental for success
The bottom line is as the market matures, player expectations get increasingly higher and the regulatory landscape more complex. These days it is considered as hygiene to offer games from multiple providers, a wide range of payment options for each market, advanced bonus capabilities, player protection programs, sophisticated business intelligence and a great mobile offering. Only after you have delivered all of this is it time to start thinking about the features that will make your casino stand out from the crowd.
Given the vast complexity and costs involved, you typically have to partner with an existing platform to get all the integrations at a consolidated cost and make use of vital technical & licensing assistance. This is common practice for majority of gaming start-ups today.
Building your casino site
Once you have your platform in place, you still need to build your casino site. Most platform partners wont offer this, so you see a plethora of start-ups developing, what I argue being, the same front-end functionality and code over and over again. I am surprised no one has managed to bring this together earlier, especially considering how time consuming, resource intensive and costly it can be doing it on your own.
Now you might be thinking that the site design and how it is developed is what makes the brand unique, and most new start-ups would distance themselves from ending up with what
could be considered a "template solution". Let me assure you, this is not what I am talking about, so let me give you a few examples.
All the stuff you can't see
Regardless of your site design, you are expected to deliver a fast loading, SEO friendly site that can be managed from a friendly content management system. This means you always have to develop and configure your own front-end caching, URL mapping for friendly permanent links, generate SEO Sitemaps, integrate a content management system, deal with copywriting, and getting all your texts translated and uploaded.
Front-end Validation
Your casino will always have to include a login, sign up form, password recovery function, deposit/withdrawal forms and various player protection features. Any such interactions with the customer will require front-end validation, that makes sure the data entered is correct and that this feedback is delivered in a friendly way to your customer. Regardless of your design, this validation will stay the same.
Event tagging and Analytics
Mapping out the customer journey and setting up relevant event tracking on the website for statistical analysis is crucial for success. Beyond the technical implementation itself, significant testing would be required. Using a solid and ready made tracking architecture on the other hand would get the tracking running with only minor configurations.
Integration with the Gaming Platform
Most developers will completely underestimate the time required to develop the integration between the website and the gaming platform. Half of the problems you encounter will be related to missing configurations and miscommunication between teams about specifications, and unless you have a working integration to compare with, it can take a lot of time to resolve.
The website compliance check list
Whether it be Malta Gaming Authority or the UK Gambling Commission, there will be an audit of your site and you will have to demonstrate support for all the internal procedures and player protection features that are part of it. The majority of which are completely general and running in the background or part of validation, such as doing reality checks, manage player limits, self exclusion options, real time clock and transaction history.
Conclusion
The vast majority of time spent on development of your casino site has nothing to do with the actual look and feel of your site.
After you have all the basics working and working well, what really differentiates gaming sites from one another is the brand's market positioning and key functionality differences, this is typically delivered through unique bonus or loyalty programs which are usually related to management decisions rather than development. With this in mind, it makes perfect sense to use a ready-made solution for your site which includes an integration with a platform, bonus support, event tracking and so much more. This would in turn let you focus on what is truly important when building your brand such as marketing and brand positioning.
In the way WooCommerce has changed how you launch an online shop, I believe we will see a similar change to how you launch an online casino.
By Simon Lidzén, CEO & Co-founder FAST TRACK
Simon has over 10 years in iGaming, the former Head of Mobile & Innovation for Betsson Group. He recently founded FAST TRACK, a gaming technology & service provider that specialises in
delivering a one-stop shop for anyone looking to build an online casino.
Comments