A holiday maker from Canada has triggered a huge jackpot win of over £82k. Eyad Daoud scooped a massive £41,310.25 whilst playing the Bad Beat Poker Jackpot at Empire Casino in Leicester Square.  Eyad hit the jackpot on 15th April, whilst on a two-week holiday with his family from Canada.
He says, "I enjoy a game of poker, especially when I am travelling to other countries, I like to experience the buzz and atmosphere of the gaming floor. On Friday I visited the casino to play and luck was on my side! I knew I had won on the table but it was only when I heard the clapping and cheering that I realised I had actually won the Bad Beat Jackpot – I was thrilled! I will certainly be returning to the casino on my next visit to London"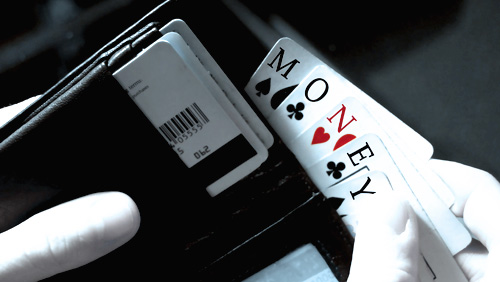 Peter Turpin, Venue Director at Empire Casino, in Leicester Square says "The Bad Beat jackpot has created a lot of buzz in our Poker Room over the last few weeks. In a game where you can buy in for as little as £50 this is an exceptional win. The blinds were just £1/2 so even a novice would be able to play at this level. We've all been waiting with great anticipation for someone to strike it lucky. We love the excitement of a big win"
This was Eyad's first ever time in the casino, which had been recommended to him by friends as the place to go in London for the ultimate buzz and personalized service.
Eyad continues, "It's really hard to describe the thrill of such a big win, it's amazing. I only popped into the casino for a bit of fun and excitement and I certainly got that!"
The runner up for this Bad Beat Jackpot win, Ian Galland received £20,665.00, and 7 other players received £2950.70 each, meaning a grand total of over £ 82,620.25 in winnings.
The Bad Beat Jackpot is situated in the Poker Room at the Empire Casino, where the next jackpot is already starting to mount up again ready for the next winner. The game has rewarded players with over £1,000,000 since 2010, with the biggest three jackpots won to date standing at £222,335, £128,705 and £118,421.
As part of the world's largest gaming organisation, Caesars Entertainment EMEA, the Empire Casino takes great pride in offering its customers the best in gaming that the industry has to offer.
The Empire Casino's Poker credentials are second to none, thanks to its unique association with the World Series of Poker Tournament.
Caesars Entertainment EMEA – Inspiring Grown Ups to Play
For additional press information, interviews or photography please contact:
Katie Inglis: M 07887 952994 E: [email protected]
Angharad Massie: M: 07867 433916 E: [email protected]
Caesars Entertainment EMEA is committed to being a leader in social responsibility, focusing on staff, customers and the communities in which the business operates. As such, it works with a number of charitable organisations which give something back to the local community:
– SportsAid – helping young athletes by giving them recognition and financial support during the critical formative years of their careers
– CHIPS – the charity of the casino and gaming industry, providing powered wheelchairs for disabled youngsters
It also lends support at charitable fundraising events locally, encouraging and supporting staff in multiple diverse charitable endeavours. For more information, please visit www.caesars.co.uk
About Caesars Entertainment EMEA
• Caesars Entertainment EMEA is part of Caesars Entertainment Corporation, one of the world's largest casino entertainment companies and best known for properties such as Caesars Palace, Planet Hollywood and Harrah's
• Caesars Entertainment EMEA operates under a number of brand names throughout the UK, Middle East and South Africa including the iconic Playboy Club London in Mayfair, The Empire Casino, The Sportsman,
Rendezvous Brighton, Rendezvous Southend, Manchester235, Alea Nottingham and Alea Glasgow
• Gaming available at the properties includes American Roulette, Blackjack, Three Card Poker, Punto Banco (Baccarat), electronic gaming and slot machines. CEUK is focused on offering great value and service to its
customers through the Player Rewards loyalty programme inspired by Caesars Total Rewards
• Caesars Entertainment EMEA has a number of top restaurants and bars in its properties, thanks to partnerships with respected brands which enhance the overall offering including The Marco Pierre White Steakhouse and Grill restaurant in Nottingham, The Carlsberg Bar at The Empire Casino, The James Martin Manchester restaurant in Manchester235 and Tony Singh's Tasty at Alea Glasgow
• Caesars Entertainment EMEA is passionate about delivering exceptional gaming entertainment and great customer service, inspiring grown-ups to play throughout the world
Comments