The Local Government Association (LGA) has reiterated its call for the government to lower the maximum wager on fixed odds betting terminals (FOBTs) in the United Kingdom.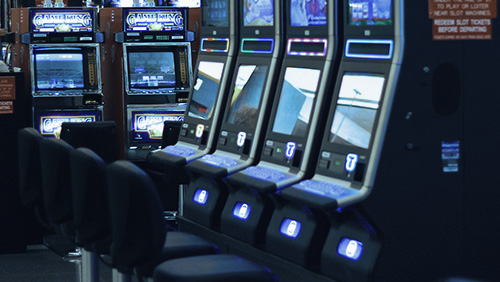 Currently, players in the UK can wager up to £100 (US$145) on FOBTs, but several groups have been urging the government to reduce the stakes to a maximum of £2, SBC News has reported.
Among these groups is the LGA, a cross-party council organization in UK, which is asking MPs to support an immediate review on the FOBT policy. According to the organization, stakes on FOBT machines in high street shops should be cut to £2, while FOBT stakes in casinos should be at £5.
In addition, the council organization also wants more "cumulative impact tests" that will allow councils to reject bookmaker applications in local areas where there is already a "high betting shop density."
According to research conducted by LGA, the country already has more than 34,500 FOBTs, which allows players to punt £100 for a single spin of a roulette wheel.
Simon Blackburn, chair of the LGA's Safer and Stronger Communities Board, described the current high stakes as "significantly out of line" compared to other high street gambling machines, and the harm they can "has become an issue of growing national concern."
"Councils are not anti-bookies but a new cumulative impact test would give them the power to veto new shops—and FOBTs-in areas already saturated by betting shops," Blackburn said, according to iGaming Business. 
Last year, the UK government shot down a proposal from a group of 93 local councils to reduce the maximum betting stakes on FOBTs, on grounds that it has already introduced "stronger gambling controls to further protect players and promote responsible gaming."
The government's new guidelines, introduced in April 2015, involved punters—looking to wager £50 or more per spin—forking over the money to a betting shop staffer rather than feeding it directly into the machine themselves. The government also granted councils more say in determining whether to permit additional betting shops to open in their districts.