Activision Blizzard has revealed record breaking viewership figures for this year's Counter Strike: Global Offensive (CS: GO) Major Championship, and thousands of World of Warcraft players flock to Azeroth to pay homage to the archaic Nostalrius server before shutdown.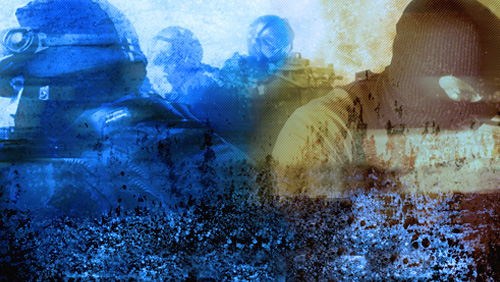 Activision Blizzard Media Networks, a subsidiary of the interactive gaming and entertainment outfit Activision Blizzard, has announced that the Counter Strike: Global Offensive (CS: GO) Major Championship, held in spring and produced by Major League Gaming  (MLG), smashed viewership records.
The Nationwide Arena in Columbus was packed to the rafters as the final three days of competition attracted sell out crowds of 10,000 people every single day. In addition to live attendances, event organisers pumped out 45 million hours of live broadcasts, racking up 71 million video views, and a record 1.6 million concurrent viewers across all over the top content, web, Mobile and live streaming. The previous CS: GO record was 34 million hours of footage, and 1.3 million concurrent viewers set last year at the CS: GO major tournament in Cologne, Germany.
Mike Sepso, Senior Vice President of Activision Blizzard Media was delighted with the figures stating they were a clear indication that their product was 'resonating with players and fans around the world.' Last year, more than 225 million people watched some form of competitive eSports action in one form of broadcast or another and the trend is spiralling upwards faster than a beanstalk belonging to a guy named Jack.
A recent report from industry data analysts Newzoo found that 21.3% of Twitch's viewership was tuning in to watch eSports action with CS: GO coming out on top of the Shooter genre with 125.1m worth of eSports hours and 184.3m consumer only hours from July to Dec 2015.
World of Warcraft Fans Pay Homage to Famed Nostarlius Server
Not that World of Warcraft (WOW) doesn't bring in enough bucks for Activision Blizzard, but imagine the money that could roll in if they could somehow turn the Massively Multiplayer Online Role Playing Game (MMORPG) into an eSport.
The idea briefly crossed my mind this weekend after thousands of WOW fans gathered on the now defunct Nostalrius server to spew forth some cyber tears as the hosts shut it down for the final time.
The brains behind the WOW experience that existed long before earning vasts sums of money became more of a priority than customer experience estimate that over 800,000 people registered to play on the archaic server with 150,000 still active at the time armageddon came knocking.
Angry WOW players who wanted privacy legacy servers like Nostalrius to remain in operation have signed a petition that will end up in the hands of Blizzard chiefs. At the time of writing over 80,000 people have signed it.
Even more moolah will be heading into the Blizzard coffers this summer after WOW is turned into a movie. It looks pretty damn good as well. Check it out.
Comments