In this week's poker news round-up we bring you up to speed on the latest shenanigans at the two largest online poker rooms in the world, Daniel Negreanu's interest in Donald Trump's penis, and much more.

"Slow news week?"
I received that tweet this week after distributing one of my little lovelies on Social Media.
Yes, it was!
Why else would I write about Donald Trump's cock?
If you are wondering what on earth that has to do with poker, I wrote about it after Daniel Negreanu sent a tweet to the presidential candidate offering him $100,000 if he would send him a photograph of his pork sword.
I have tried unsuccessfully to find a return volley from the next head to be chipped away on Mount Rushmore, but I did find this.
HAPPY #INTERNATIONALWOMENSDAY https://t.co/PStwuNp9bl pic.twitter.com/QFI40gkyUO

— Kim Kardashian West (@KimKardashian) March 8, 2016
Do we have an International Man's Day?
Tweet him on that date Daniel.
American Men are Fat
Don't shoot the messenger.
During the recent World Poker Tour (WPT) Bay 101 Shooting Stars Main Event, Global Poker League's (GPL) San Francisco Rush star, Kitty Kuo, told Matt Savage that she preferred the European Poker Tour (EPT) over the WPT because the men are more handsome.
"They're too fat," said Kuo when talking of American men.
She's allowed that one.
It was International Women's Day.
Kuo wasn't the only female poker player in the news this week. GPL's Montreal National's star, Xuan Liu, also made the fine print of one of my articles when she joined the Global Poker Link as a member of Team Pro. The Global Poker Link has nothing to do with Alexandre Dreyfus. It's a global staking marketplace owned by Tyler Hancock.
888 News
888Poker inked a deal with Aspers Casino, Stratford, this week. The second largest online poker room in the world will have their livery pasted all over the walls of the Aspers Poker Room. The deal will last 12-months in which time 888 will host a series of events there, the first of which was won by Ralphy Baylor when he shipped the opening 888 Local Live event of the season – Kara Scott finished third on her 888 debut.
The online poker room also formed a strategic partnership with the confusingly named Russian Poker Tour (they don't host events in Russia due to legislation). 888 will send players to the RPT via their online satellite qualification system. The first event will take place April 2-11 in Minsk.
PokerStars News
PokerStars made a few announcements this week.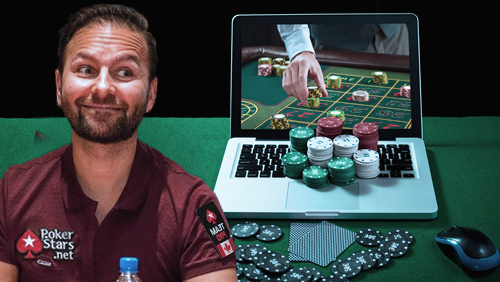 We will start with the announcement of the first of four planned $1m freerolls of 2016. The event will be held Saturday, March 19 at 13:04 (GMT), there will be a 100,000 player cap, between 30,000 & 50,000 players will get paid, and the winner is guaranteed $20,000.
The second announcement concerned their much-vaunted return to US poker and the market in New Jersey. The Red Spade will be introduced via a soft-launch next Wednesday where 500 players will get the opportunity to play. The official launch is March 21. PokerStars will also offer online casino games and Swedish online casino tech provider NetEnt has inked a deal to increase that portfolio.
New Jersey poker players have the option of using their old account or opening a new one. If they choose to reopen their old account, any Frequent Player Points (FPP) that remain will be transferred into StarsCoins at a rate of 1.6.
Former players will also be rewarded by receiving a VIP status based on where they left off when their previous account was closed down. So, if you were Supernova before the sky fell in then you will become Supernova when you start playing on March 21.
Two other differences separate the New Jersey PokerStars experience from the rest of the world. It will be easier for New Jersey players to reach the required VIP statuses to achieve bonuses. This change has been made because of the reduced liquidity in New Jersey. The other change is a ruling that removes the ability of New Jersey players to make peer-to-peer financial transactions.
Game of Chance or Skill?
The Dutch need to make their mind up.
It's not illegal to sleep with a prostitute. It's not illegal to smoke weed in certain establishments. But it is illegal to play poker anywhere in the Netherlands except the state-owned Holland Casino.
That news came out of an Amsterdam Court of Appeal after they overturned a decision made in 2014 that said poker was a game of skill, this time taking the stance that it's a game of chance.
The three people involved in organizing poker tournaments in Amsterdam's Cafe de Viersprong Bussum were handed suspended fines due to the amount of time which had elapsed since the arrests were made which was close to a decade ago.
From the Netherlands to Lithuania, and TonyBet Poker became the first online poker room to pick up a brand shiny new license to operate 'legally' in the native country of their owner Tony G. They are the fifth name to be drawn into the 'legal poker room' list. The 'illegal list' contains 85 names.
Individual Praise
We end like we always do, with praise of a personal nature.
Ivan Luca wasn't swayed by International Women's Day when he defeated his girlfriend, Maria Lampropoulos in heads-up action to capture the first prize of €106,186 in the Eureka Poker Tour Main Event in Rozvadov.
The stars of GPL side New York Rounders had a good week. Team Manager Bryn Kenney and his teammate Tom Marchese picked up victories in $25,000 Aria High Roller events, and Jason Wheeler won $323,236 by winning the WSOPC Main Event in Bally's, Las Vegas. London Royals Igor Kurganov picked up close to $100,000 by winning the High Roller in that event, and Rome Emperors Mustapha Kanit won the Sunday Supersonic on Stars.
Two German stars also got into the action this week. Former WSOP Main Event champion Pius Heinz won the Eureka High Roller for €44,814, and Dietrich Fast added a WPT title to his WSOP bracelet when he won the WPT LA Poker Classic for a million bucks.
Finally, Arthur Andrade won the Mid-States Poker Tour (MSPT) Main Event in Jacksonville for $112,990.
Time ladies & gentlemen, please.
Someone has just called the clock.
Comments